April-borns are super lucky to have diamonds as their birthstone.  Each month of the year has one, or more birthstones designated for it. Similarly, people born in December have Topaz as their birthstone, while those born in January have Garnet. 
But, did you know, birthstones were not always associated with the 12 months in a year as we find today? Yes, their origin dates back to Biblical times. In the book of Exodus, there is a mention of 12 gemstones embedded on the breastplate of Prophet Aaron.
Over the years, these 12 gemstones got associated with the astrological signs and gradually to the months in a year. The list of birthstones that are followed today was formalised in the 1900s by the National Association of Jewellers. Since then, birthstones have gained immense popularity and they're gifted on auspicious occasions such as birth, engagement, anniversaries, etc.
In today's blog, we'll be specifically discussing the history and mystery surrounding April Birthstones. Read on to know more!
What are April Birthstones?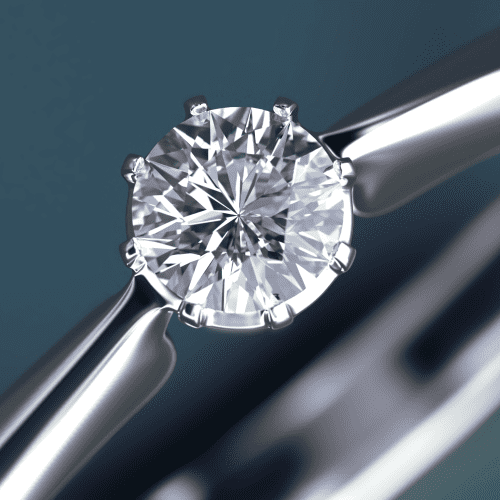 April Birthstones, Diamonds, are undoubtedly the most sought-after gemstones today. From diamond rings to pendants, earrings and more, diamond jewellery is adored by people across the globe for being versatile, classy and chic.
Natural diamonds are the toughest material on the Earth with a hardness of solid 10.0 on the Mohs Scale. They may come in various colors ranging from flawlessly transparent to brown, green, pink, blue, and more. In fact, black diamonds are also available and look quite mysterious and classy.
Further, diamonds can either be transparent, translucent, or opaque. However, gemstones used in jewelry are usually transparent and colorless.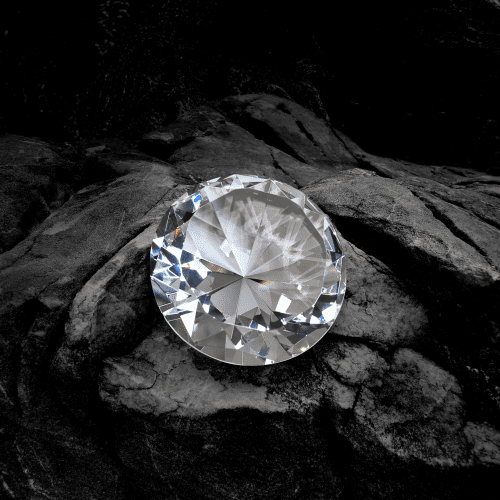 Diamonds are formed deep inside the earth approximately 90 to 125 miles below the surface due to extreme heat and pressure. While some stones materialise in a matter of days, others might take months and even millions of years to materialise!
The colour of the diamond is a result of trace elements interacting during the diamond's formation.
Further, in the 21st Century, lab-grown diamonds have also gained a lot of popularity. They have the same physical, chemical, and optical properties as natural diamonds. And the best part is they cost less than their natural counterparts! However, the pricing point doesn't make them any less "authentic" or reliable than natural diamonds.
Meaning of the Term 'Diamond'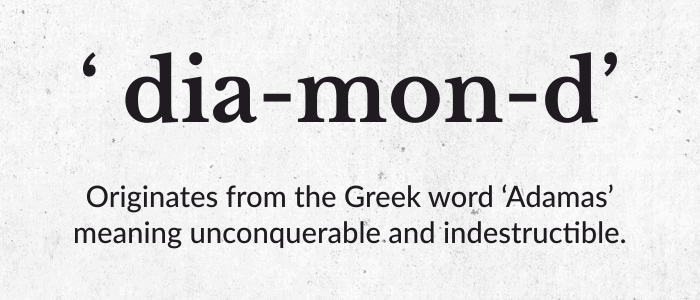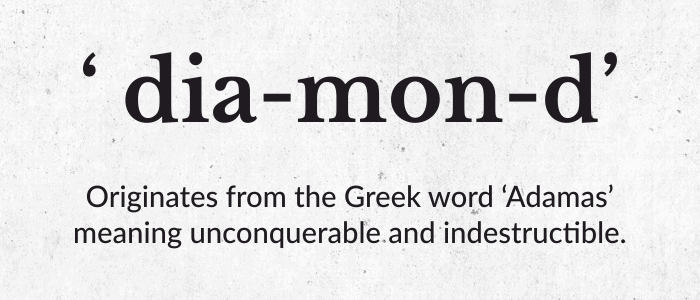 The word diamond comes from the Greek word, adamas, meaning something that is unbreakable or invincible. Similarly, the English word 'adamant' stems from the same word.
In Sanskrit, diamonds are known as vajra. It refers to lightning. In Hindu mythology, vajra is the weapon of the King of Gods, Indra.
A Few Historical Facts about Diamonds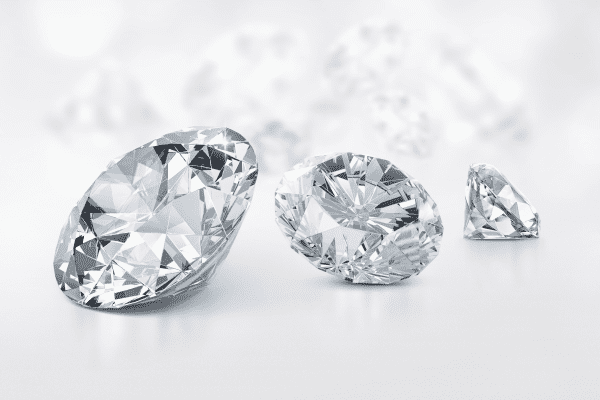 The oldest diamonds were formed approximately 3 billion years ago.
India was the earliest trader of diamonds dating to the 4th Century BC. Ancient Indians collected diamonds from rivers and streams and traded them which popularised diamonds across the globe. Diamonds were formerly reserved only for the elite class among Indians. Later, they made their way to the European and Western markets and became a status symbol among Europe's high-class society.
India was not only the possessor of the Koh-I-Noor diamond but also the Blue Hope Diamond. It was believed that it originated in the Golconda mines around the 1600s and was later sold to King Louis XIV of France. Presently, it is placed in the Smithsonian Institution in Washington D.C. 
In 1905, the largest diamond weighing around 3,106 carats was unearthed from South Africa's Premiere mine. It was named Cullinan I or the Great Star of Africa. Presently, it forms a part of the British Crown Jewels.
Legends and Myths Behind Diamonds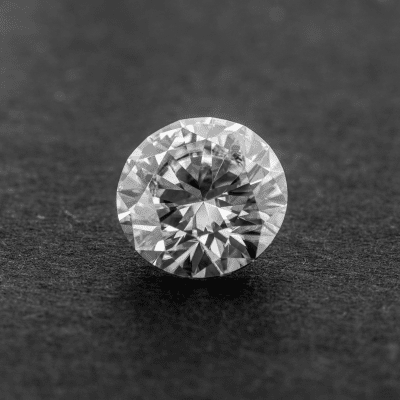 All around the world, there are different legends and myths surrounding diamonds. Although interesting to learn about, their credibility still needs to be improved. A few such interesting legends and myths behind diamonds are listed below.
In the Middle ages, it was believed that diamonds possessed healing powers. It was believed to cure a number of illnesses including infections, heart diseases, and depression. In fact, warriors going for battles embedded them in their armour so as to protect and heal themselves.
However, in the Renaissance period, this belief was discarded. Now, diamonds were seen as evil and a death omen. In fact, a number of renowned people died due to consuming diamond powder.
In Ancient Greece and Rome, diamonds were believed to possess immense powers that can give strength and good fortune to the owner. Moreover, it was considered to be a symbol of love between married couples and an antidote for poison.
The Egyptians saw diamonds as a symbol of truth, power, courage and life.
The Ancient Hindus in India believed diamonds to be formed by the bolts of lightning when it strikes rocks. They revered this gemstone and even infused them into the statues of Gods. Further, it is said that Lord Krishna gifted a diamond to his love, Radha to reflect her beauty as it dazzled in the moonlight. This diamond, some belief is the Koh-I-Noor diamond which now forms a part of British Crown Jewels. In fact, there's an interesting narrative surrounding Koh-I-Noor known as the 'Curse of Koh-I-Noor'. Basically, it is believed that whoever possesses this diamond will have all the wealth of the world but also all the misfortunes known to this world. This curse could be overturned only when it is worn by either God or a woman.
Use of Diamonds in Jewellery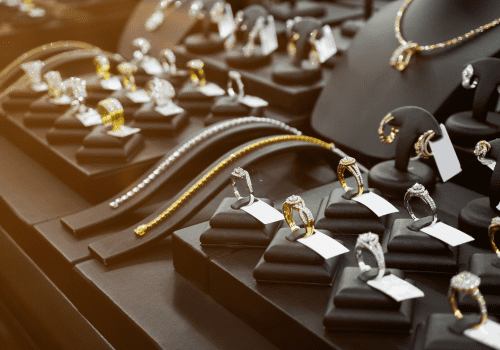 Diamonds have been a friend of women since time immemorial. In earlier days, it was given to spouses to mark and cherish their love. In modern times, diamonds are used in pendants, rings, necklaces, as well as earrings. They are gifted on engagements, weddings, anniversaries, birthdays, and more.
Diamonds are gifted on 60th and 75th wedding anniversaries to celebrate their enduring love. To make your love strong and trustworthy make sure the jewelry you gift your spouse is graded and certified.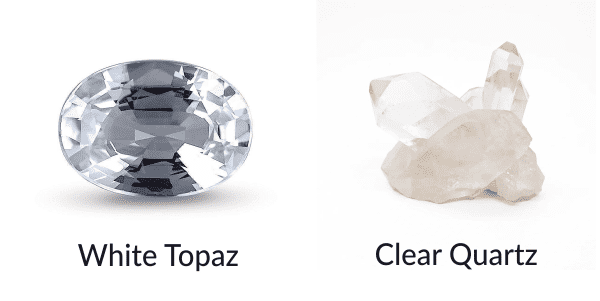 Although diamonds are the official birthstone for April, there are two other lesser-known gemstones that you can choose from. White Topaz and Clear Quartz, the perfect lookalike of diamonds, are also regarded as April Birthstones. 
They are way more economical than diamonds and as versatile as the latter. Due to their sheer clarity, they have the power to enhance many energies and intentions making them amazing tools for manifestation.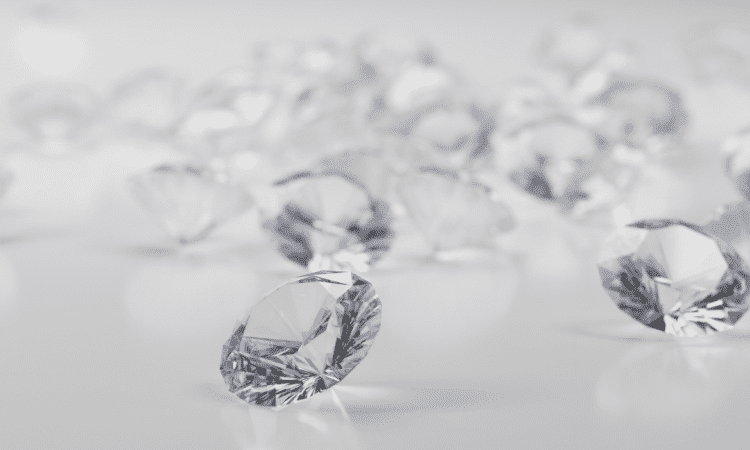 An April Birthstone is a diamond. It may be in any shape or colour.