If you've been fascinated with the beauty of blue sapphires and want to learn more about them, you're in the right spot. 
The Neelam stone has been considered an essential as well as a mystical gem throughout the ages. People from ancient times have associated some sort of significance with sapphires.
For instance, the Persians believed the sky is a reflection of the blue sapphire stones.  The Buddhists believed it helps in gaining spiritual enlightenment whereas the Hindus considered it to be the greatest gem, and used it while worshipping in temples to align the astrological forces. 
Over the years, Neelam stone has been used as a piece of jewellery, a barrier against evil, and a symbol of love, good luck and fortune. 
Read on to know more about these mystical blue stones!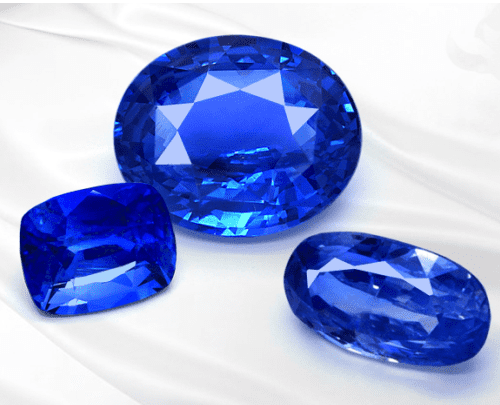 A significant portion of sapphires is found in Asian countries such as Sri Lanka, Myanmar, Afghanistan, Thailand, etc. They are also widely mined in Australia, Brazil and African nations such as Tanzania, Kenya, Madagascar, Nigeria, and more. Also, the Montana mine in the US is emerging as the leading producer of sapphires. 
Some places are widely known for producing a specific kind of sapphire. For instance, Sri Lanka is considered to produce the finest blue sapphire ever. Recently, a 1,404-carat sapphire, The Star of Adam,  was discovered in a mine in Sri Lanka. It is the largest sapphire to be discovered to date.
Chemical Composition of Blue Sapphire Stone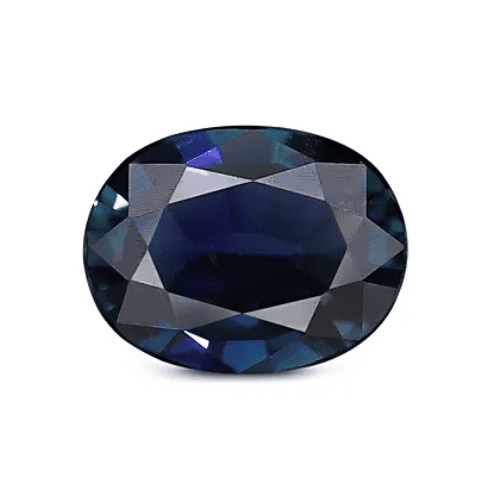 Sapphires originate from the mineral corundum, an abundant material of aluminium oxide and the second hardest substance after diamond. When the corundum crystals are growing deep inside the earth, they contact chemical impurities. These impurities then change the crystal's colour. 
For instance, if those impurities contain chromium, the crystal would transform into red, giving us, Ruby. Similarly, if the impurities contain iron and titanium, the crystal would transform into blue colour, the sapphire. 
Depending upon the impurities in the material, the corundum can transform into any colour. In fact, orange, yellow, green, violet, grey and other such fancy coloured sapphires are quite popular.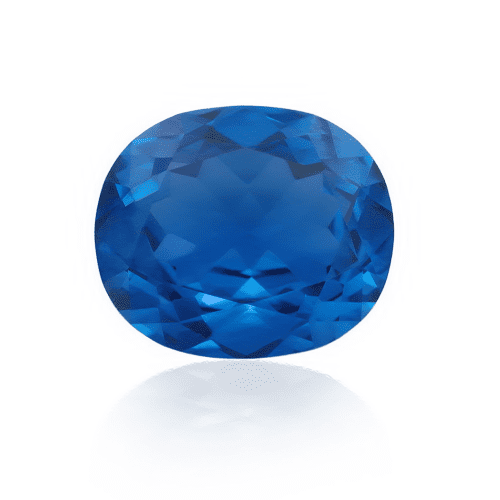 The mineral corundum is generally found in metamorphic rocks, pegmatites and alluvial gem gravel deposits. The sapphire crystals occur as barrel-shaped and double-pointed hexagonal pyramids.
They are extraordinarily hard and have a glass-like lustre. Its hardness on the Mohs scale is rated as 9. Further, its mean refractive index is between 1.712 and 1.740.
Price of Blue Sapphire Stone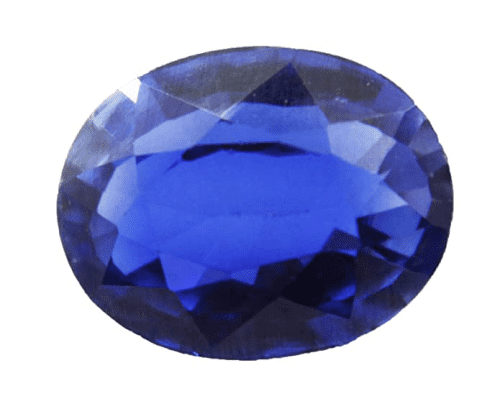 The 4 Cs – colour, cut, clarity and carat play a key role in determining the value of a diamond. However, in the case of gemstones like sapphires, their colour plays a prominent role in determining their value. 
The colour is divided into three sub-types: hue, tone and the saturation of the stone. The hue is the spectral colour of the stone, tone determines the lightness or darkness of the hue and saturation defines the vividness and the intensity of the hue.  
In simple terms, the most valuable sapphires are those which contain a vivid blue hue and a medium to medium-dark undertone. 
The value of a sapphire increases even further when the colour of the stone is supported by good transparency, even distribution of colour, lack of inclusions and an even cut. 
The prices of blue sapphires vary from stone to stone. For instance, in India, the value of Kashmir Blue sapphire (per carat) can be between Rs 50,000 to 5 lacs. On the other hand, the Royal Blue stone can range from 3 lacs to 10 lacs per carat.  
Types of Blue Sapphire Stone
1. The Burma (Myanmar) Blue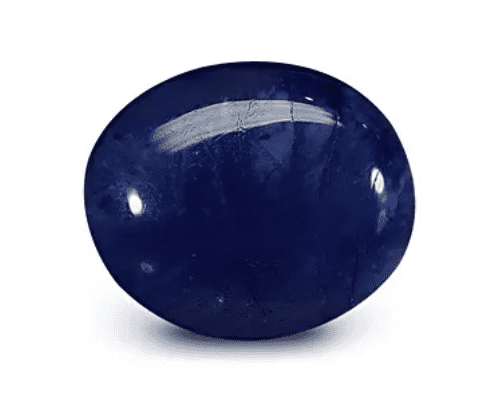 The blue sapphires mined from Burma are popular worldwide for their extraordinary quality and the even distribution of colour. These sapphires have blue and violet undertones which make them even more appealing. Further, the 'electric blue colour' sapphires are found exclusively in Burma.
2. The Ceylon (Sri Lanka) Blue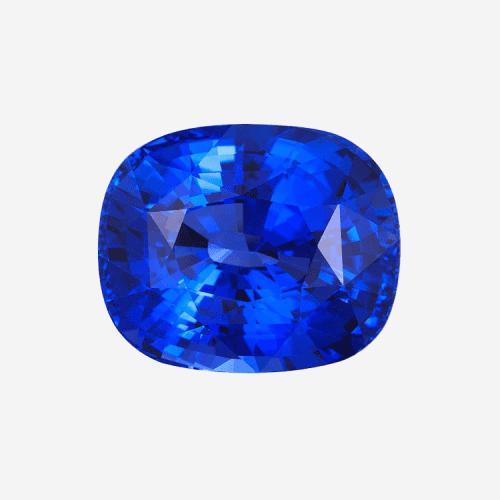 The sapphires found in Sri Lanka are superior in both beauty and quality. They have a light to medium tone and an uneven colour spread throughout the gemstone. Also, these sapphires have grey masking which results in a low saturation level. However, these factors do not undermine the value of these sapphires. In fact, their distinctive features and premium quality are appreciated worldwide. 
The Ceylon blue sapphires have minimum dark extinctions which make them the best fit for use in jewellery. Also, the lighter shades of these blue sapphires are more clear and more brilliant.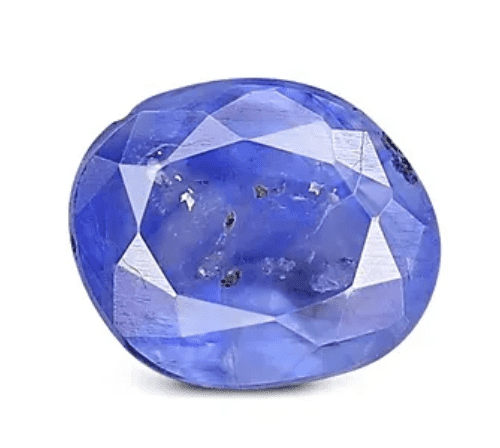 The sapphires from Kashmir are world-famous for their beauty and lustre. They have amazing clarity, minimal grey masking and lesser darker specs on the facets. Even though the mining of these sapphires was halted in 1938, the ones present in the market are of utmost quality and great value.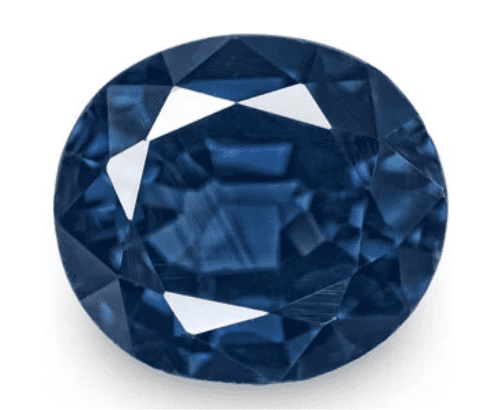 The blue sapphires from Thailand are one of the rarest and of amazing quality. They have more than 90% of clarity, deep blue colour and an outstanding cut. The inclusions are so minor that they're not visible to the naked eye.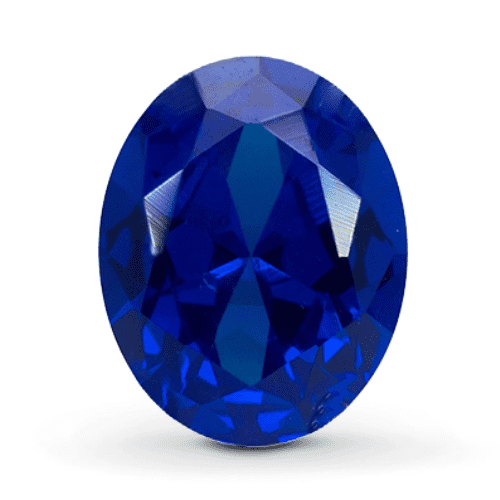 The Australian blue sapphires have a unique appearance and exceptional colours. In fact, it is the only place where sapphires with greenish-blue undertones are found. Also, the blue sapphires are so deep blue that they appear to be black.
Significance of Blue Sapphire Stone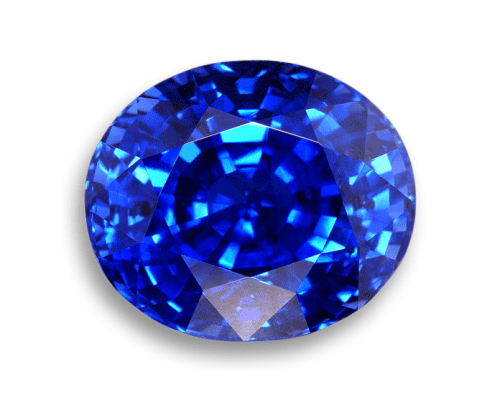 In ancient times, Blue sapphire was considered to contain healing powers. It was beneficial in treating eye-related ailments and eliminating speech impairments. Also, it offered instant relief from chronic conditions such as nose bleeding, headaches, and fevers. 

As per Vedic astrology, gemstones possess the power to unlock chakras. In fact, the colour and the frequency of each gemstone resonates and amplifies the power of any chakras and aids in unlocking one's true potential. Thus, the stones make the wearer more receptive to cosmic vibrations. 

The Blue sapphire is famously believed to evoke and stimulate the vital chakras to promote the healing of the body. Further, it can also connect one with their third eye and offer clarity in their thoughts, visions, ideas and perceptions. 
How to check if blue sapphire suits you.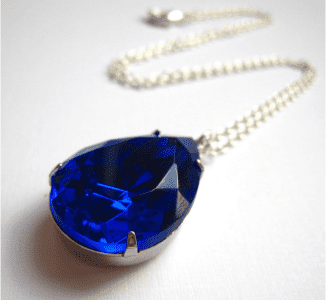 There is no scientific way to determine if blue sapphire suits you, many believe it to have energetic properties. Few things you consider while choosing a blue sapphire:-
Birth Chart:- According to astrology, wearing a Neelam stone can be useful for people whose birth chart shows a strong influence of Saturn.
Personal preferences:- Choose a gemstone that you are drawn to & are attracted to because its colour & energy may be a good choice for you.
Skin Tone:- People also believe that sapphire looks best on people with fair & medium skin tones.
Intentions:- If you are seeking greater attention span, mental clarity & spiritual growth, blue sapphire can be a good choice.
Benefits of Wearing Neelam Stone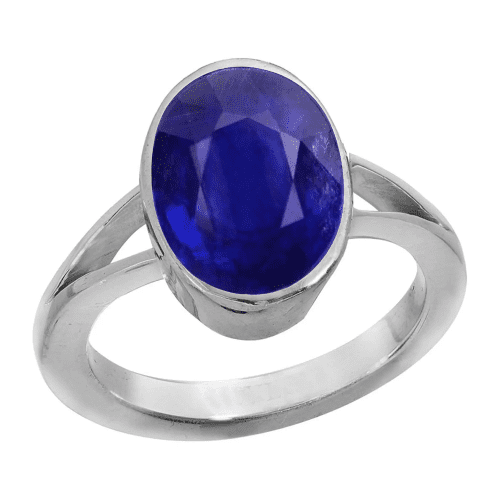 Blue sapphire has an abundance of benefits. Here are a few of them: 
Since ancient times, the blue sapphire has been considered powerful in averting bad luck and evil eyes. People believed that it is ruled by the planet Saturn and thus, it has a divine aura and a magnificent charm that empowers the wearer and protects them from all sorts of ills. 

Vedic astrology has long ago confirmed the healing and calming effect of the Neelam stone on the body and mind of the wearer. It is believed to improve focus, concentration, mental strength, decision-making power, etc. Further, it also offers mental relief by soothing the senses and helping the person gain self-control. Apart from this, it is also useful in improving the metabolism of the body and aiding in digestion. 

The stone is also believed to bring clarity to the mind, thoughts and visions of the wearer. 

Sapphires have been considered the symbol of love, fidelity and commitment and are commonly used in engagement and wedding rings.  

All in all, the gemstone is perceived to bring an improvement in the wearer's fortune, luck, career, mind, body and overall well-being. Further, the stone can remove the hindrances and let the cosmic energies flow through the mind and the body of an individual. 
How to Identify Blue Sapphire Gemstone?

Here are a few ways that can help you to distinguish sapphires from other gemstones: 
Keep your sapphire in a dark room and shine your flashlight on it. If it's an original one, it will reflect the same colour as the stone. On the other hand, if it is artificial and made up of glass, it will reflect a multitude of colours. 

Look closely at the sapphire from different angles. If you notice any air bubbles, heads up, it is not a real sapphire. 

Flaws and inclusions are quite normally found in natural sapphires. In fact, they can be an indicator of the authenticity of your sapphire. So the next time you notice flaws and inclusions in sapphire, stay calm, as it's cent per cent natural. 

You can do a breath test to determine whether a sapphire is genuine or not. Simply breathe on your sapphire and count how long it takes for the fog (on the sapphire) to disappear. Usually, it takes a maximum of two seconds for the fog to clear up on a natural gemstone. On the other hand, it might take more than five seconds for the fog to disappear on an artificial stone. 

The bulletproof identification method would be to take the stone to a gemstone laboratory and get a gemstone report. This report will not only give you a surety of the authenticity of the stone but will also give you a detailed scientific assessment of it
How to test blue sapphire at home.
It is always best for a gemologist to test blue sapphire to determine its authenticity, there are a few home things you can do to get a rough idea:-
Colour:- It comes in different shades but they are always blue & if it is too light or too dark, it will be fake.
Inclusions – They are natural imperfections such as tiny crystals & bubbles which will be visible under magnification.
Heat resistance:- It is highly heat resistant, and can resist up to 2000 degrees Celsius.
Refraction: A real sapphire will refract light in a specific way.
Again, it is important to note that these tests are not foolproof and can only give a rough idea of the authenticity of blue sapphire.
No, they are not graded. However, blue sapphire stones can be graded as per the weight, shape, cutting style, colour, etc. Further, it can also be determined whether the stone is natural or lab-grown, its country of origin, and much more.