There is an abundance of beautiful gems used in jewelry pieces. Each gem has a unique color, shape, beauty, and legends attached to it. While making a purchase, having an idea about all these features of a gemstone is essential.
That's why we've curated a list of 13 popular gemstones to help you make a sound decision.
Read on to know more!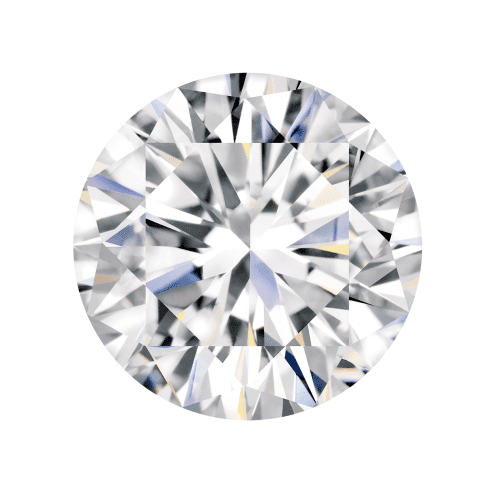 The sheer beauty of diamonds is incomparable. Its shine and lustre have always attracted people to it. That's the reason that we find diamonds in the ancient crowns of monarchs as well as in modern jewellery. Since diamonds are the hardest materials with an amazing 10.00 rating on the Mohs scale, it has several uses in the industrial, medical, electronics, optics, etc industries. They are also known as birthstones for the month of April. If you wanna read more please read our blog here.
Diamonds are formed 100 miles below the earth due to intense heat and pressure. It takes around one to three billion years for diamonds to naturally form in the Earth's crust. 
There are several folklores surrounding the formation of diamonds. For instance, the ancient Greeks and Romans believed that diamonds are the Tears of Gods or splinters that have fallen off on earth from a falling star. On the other hand, the ancient Hindus believed that diamonds are formed when bolts of lightning hit rocks. Although the legends may differ, the common characteristic among all these is that people revered diamonds for their beauty, and brilliance, and considered them to possess magical healing powers. 
Until the early 20th century, there was no clear-cut way of grading diamonds. Soon, the 4Cs method of grading diamonds was developed which includes its cut, color, clarity, and carat. Even today, the 4Cs method is globally accepted for grading diamonds.
Moreover, with the advent of technology, lab-grown diamonds have also gained firm ground in the diamond industry.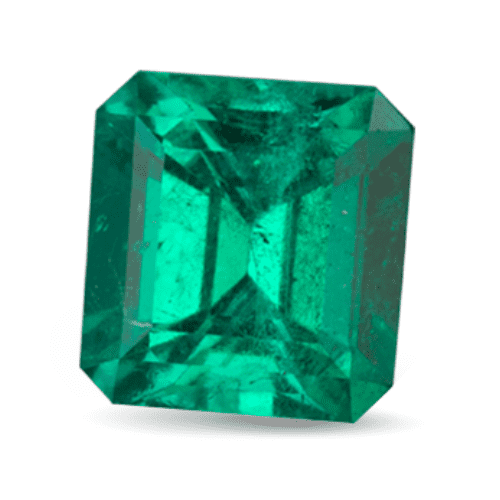 The lustrous green emeralds have long been considered to signify love, rebirth and fertility. Due to its rarity and charm, its one of the most sought-after gemstones in today's era. 
Several myths and legends signify the importance of Emeralds in several traditions. For instance, in ancient Indian tradition, Hindus believed in offering emeralds to Lord Krishna. In return, they will receive knowledge of the soul and the eternal. Similarly, several Hindu teachings associate emeralds with the planet Mercury as seen in the traditional Navratna (nine-gems) setting. 
Moreover, there are several ancient royalties who adored these green gemstones including the tempestuous woman monarch of Egypt, Cleopatra. As they were considered a symbol of fertility, immortality, wealth and power, she adorned her palace with vibrant emeralds and gifted them to foreign dignitaries. 
Even today, the charm of emeralds has not lessened. Headlines come from time to time of celebrities and influencers donning emerald jewellery. 
Also, it's essential to know that although emeralds are more complex than many other precious stones (with a rating of 7.5 to 8.0 on the Mohs scale), their internal fissures make them more prone to breakage. That's why they are not considered ideal for daily wear.  To read more about emeralds read our blog here.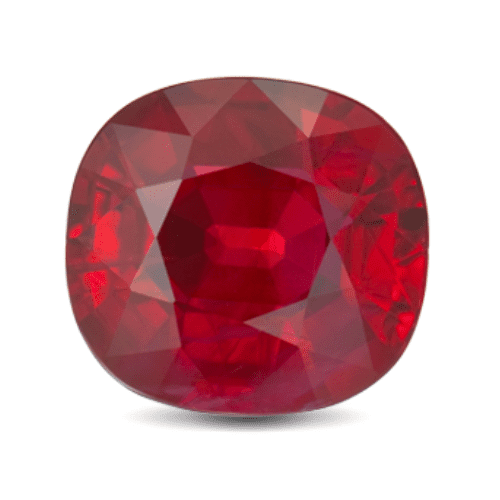 These captivating red gemstones have been the symbol of love, courage, emotion, and good fortune. For centuries, rubies are considered to be the "King of All Gemstones". 
Certain records suggest rubies were so revered in ancient times that once a Chinese Emperor Kublai Khan offered to exchange an entire city for a large ruby stone. Moreover, in ancient India, Hindus believed that if they offered rubies to Lord Krishna, they'll be reborn as Emperors.  
Similarly, in Burma (present-day Myanmar) warriors believed that rubies could make them invincible. Some even implanted rubies into their skin to seek protection in battles. 
Even today, the Burmese Ruby is one of the most sought-after rubies in the world. It has a rich and warm red colour with a mild blue hue. Also, referred to as the "Pigeon Blood Ruby", Burmese Rubies are the most coveted and certainly the most expensive rubies of all. 
Also, with a sound rating of 9.0 on the Mohs scale, Rubies are certainly one of the most durable gemstones and thus ideal for wedding/engagement rings.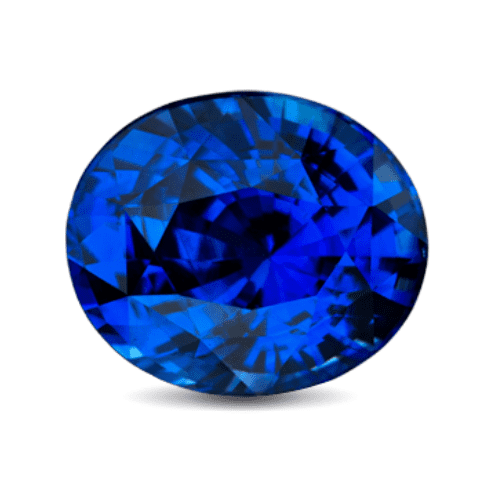 Sapphires are composed of the same materials as rubies. Basically, they are any non-red shade of corundum.  Although the typical colour of sapphires is blue, they may also be available in yellow, pink, orange, and other rainbow colours. In fact, white sapphires are widely accepted as perfect alternatives for diamonds. 
Historically, there has been a reference to sapphires in many ancient religions. For instance, Hindus used it while worshipping, Buddhists believed that it can bring spiritual enlightenment and early Christian Kings cherished the sapphire's power of protection in the ecclesiastical rings. 
Similarly, in ancient times people believed that it was a "holy stone" that can help in preventing impure thoughts. It was also believed to cure many physical ailments including nosebleeds and stomach ulcers. The royalties adorned it so as to protect themselves from poverty, misfortune and bad decisions. 
In modern times, sapphires are coveted for their sheer beauty, colour, and durability. The most valued sapphires, originating from Burma (Myanmar), Kashmir, and Sri Lanka command a good price in the market. These sapphires have a rich color, with minor flaws and inclusions and a precise cut.
If you're interested in reading in detail about Sapphires, you can read our blog on it.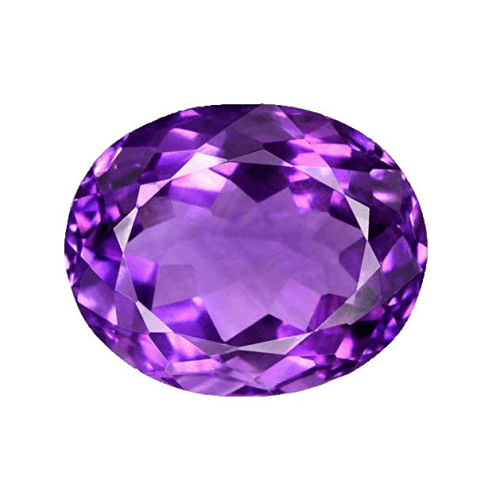 The alluring purple colour, its availability in different shapes and sizes and its affordability, makes amethyst one of the most popular gemstones. Moreover, its ability to match both warm and cool colours makes it a perfect good-to-go accessory for virtually every outfit. The gemstone rates a sound 7.0 on the Mohs scale, making it durable enough for daily wear. 
Several ancient folklore suggests that amethyst has more to offer than just beauty. The ancient Greeks and Romans believed that Amethyst can ward off the intoxicating powers of Bacchus and keep the wearer quick-witted and clear-headed. Some even added these crystals to their wine goblet so as to prevent themselves from getting drunk. 
Others believed that amethyst can help the wearer control evil thoughts, protect them from magic, and witchcraft, and improve their focus.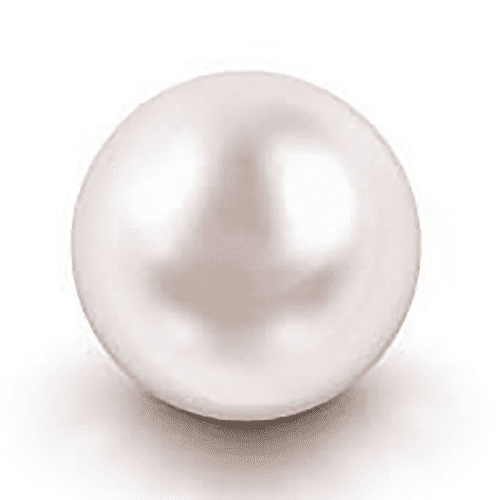 Natural Pearls are certainly exceptional gemstones as they develop within a living creature. However, retracting them from the sea's depth requires a lot of time and resources. As a result, humans developed a strategy to culture salt and freshwater pearls from molluscs by putting a toxic irritant into the shell through human assistance.
Cultured pearls come in a wide variety of colours ranging from white, light cream, and rosy, to green, gold, grey, black, and more. The cultured pearls are broadly classified into four categories: Tahitian, Freshwater, Akoya and South Sea, each having distinctive quality and appeal. 
There are several folklores surrounding pearls. For instance, ancient Japanese believed that pearls were created from the tears of mythical creatures like Mermaids and Nymphs. Similarly, Hindus believed that dewdrops fell from the moon into the sea (forming a pearl) and Lord Krishna picked one up for his daughter's wedding day. Others believed that Eve's tears when she was exiled from Eden transformed into pearls.
Historically, pearls have been considered a symbol of purity, wealth, and fertility. 
Check our guide on pearls to understand about in detail.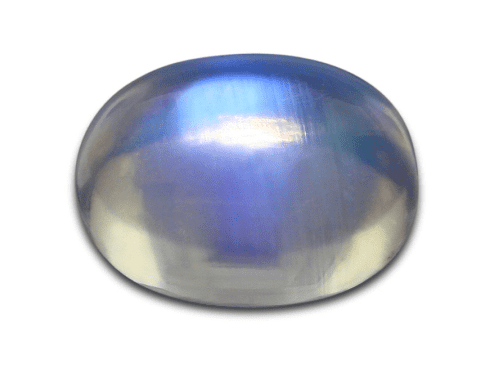 Most of the moonstones come in a wide variety of colours from colourless to brown, yellow and purple and quality ranges from transparent to clear. However, the best moonstones have excellent quality, blue sheen, and lifeless body colour. 
In ancient India, people believed that these gemstones could bring good luck to the wearer. It was believed that if romantically attached partners placed the stone inside their mouth during a full moon, they can read their future. Traditionally, it was given as a wedding gift in India. 
Similarly, the ancient Romans linked the moonstone to the Moon Goddess Diana and believed it could bring love, wealth and success in the wearer's life. 
The rarest and the most amazing quality moonstones are found in India and Madagascar.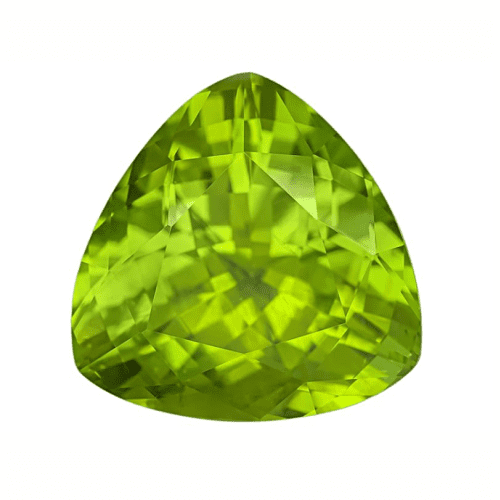 Peridot is one of the few gemstones that exist only in one colour; lime green. However, they may vary based on the hues present in them. For instance, some can be yellowish green, while others can be brownish or olive or lime green. 
As per Hawaiian folklore, peridots are the tears of the goddess of elements, Pele. They also connected the stone to the Sun and believed it to bring energy and happiness to the wearer. Similarly, in Egypt, Cleopatra adored peridots for their sheer beauty. She felt these stores can keep dark and malevolent spirits away from her. 
Today, most of the Peridots are sourced from Arizona. But, they are also found in Pakistan, China and Myanmar. Also, smaller peridots (i.e 3 carats or less) are commonly found. However, larger carats weighing 10 to 15 carats are uncommon, yet not as expensive as many other gemstones of that range.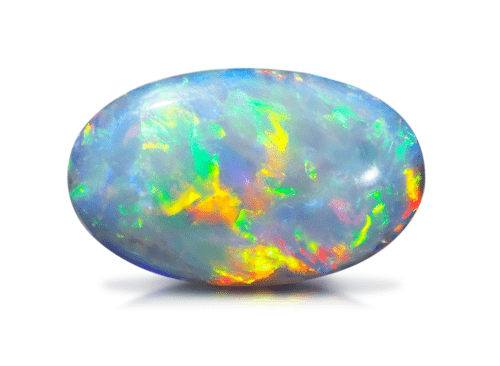 Earlier, Opals were known as the "Queen of All Gems" as they represented the colours of all other gemstones. The peculiarity of this gemstone is that every opal differs from the other, like our fingerprints! It comes in a variety of colour combinations ranging from warm colours such as red and yellow to cooler shades including light blue and green. As you move the stone around, each colour dances and exhibits an eye-catching glamour. 
Since ancient times, opals have been associated with luck, hope, happiness, and innocence. As per the Arabic legends, opals fell from the sky in bolts of lightning. On the other hand, some Australian aborigines believed that once the Creator come to the Earth and wherever his feet touch the ground, they turned into these beautiful gemstones. 
Even today, the majority of the world's supply of opals comes from Australia. Over the years, it has given some amazing specimens of opals including the most famous Australian Lightning Ridge.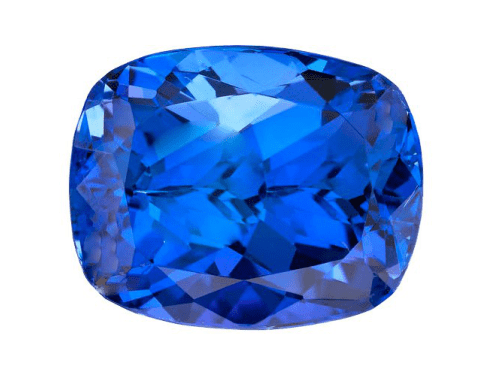 Tanzanite is a unique gem owing to its beauty and availability. It is found only in one place on Earth, that is, the foothills of mount Kilimanjaro, Tanzania. Plus, it has a rare colour, a mixture of silky blue with a rich purple overtone. However, it can also be found in purple, yellow and brown shades. 
As per some legends, tanzanite can help in strengthening the immune system, detoxify the blood, and rejuvenate hair and skin cells. Moreover, it can also help in relieving mental stress, and lessen emotional issues and fears.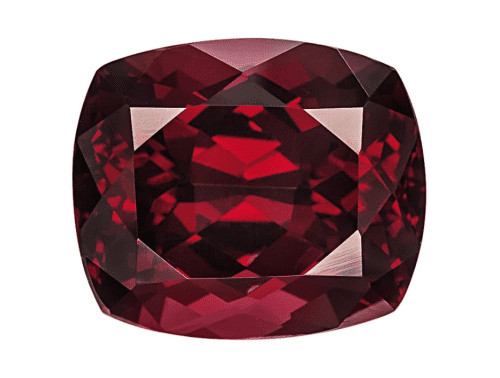 Garnets are popular gemstones adored for their beauty, colour and durability. They come in a wide variety of colours ranging from deep red, orange and brown to subtle pink and purple. 
These gemstones have historically been considered a symbol of love, happiness, health and prosperity. Some even called it the "Gem of Faith" as they believed it brought good fortune in the lives of the wearers. 
Others referred to garnets as "stones of health" as they believed these gems can remove negative energy from the chakras and purify the vital organs and blood. 
Also, garnets symbolise deep and long-lasting friendship. Thus, they're a perfect gift for someone whose friendship you deeply value.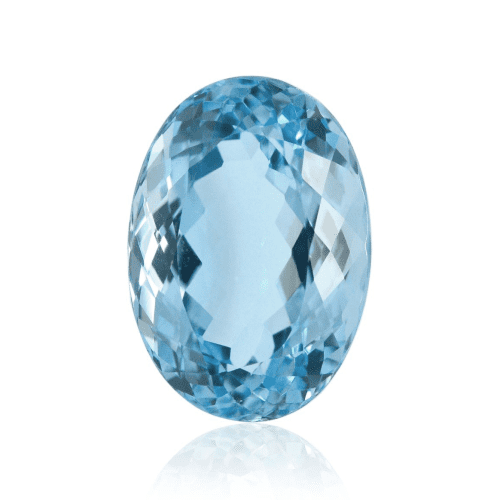 The name Aquamarine itself means seawater. These lustrous blue stones symbolise youth, wellness, hope and integrity. They are found in a series of blue colours ranging from a light pastel and greenish blue to a deep blue colour. As darker shades of aquamarines are extremely rare, they command a fortune. 
Historically, this gemstone was considered to protect sailors and ensure a safe voyage to them. Its serene blue colour was expected to invoke calming properties of the sea in the wearer and allow them to remain cool and calm. 
Similarly, it had medicinal uses too. For instance, the aquamarine powder was supposed to cure a plethora of ailments including various infections, eye diseases and allergic reactions. 
Even today, aquamarine is believed to have calming influence on married couples thereby making it a perfect anniversary souvenir.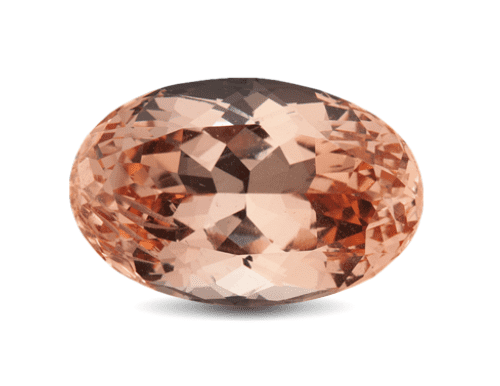 These dazzling beauties also called the "pink stone" or "angel's stone" are comparatively new in the diamond industry. They were discovered in 1910 in a California mine and named after the renowned financier and mineral collector, John Pierpont Morgan. As their name suggests, they have a soft glow to them with a pink, peach and hot fuschia undertone. 
Apparently, morganites benefit people born under the sun signs of either Libra, Aquarius or Taurus. It has several uses too. For instance, it can calm our nervous system and relieve stress and thus, it is used during meditation. Similarly, the soft pinkish colour of these gemstones brings out the feeling of love and affection between lovers. Thus, they're considered a perfect gift for Valentine's day, engagement, or wedding day.
We hope this information was valuable in helping you discover some of the most sought-after gemstones in the world. If you have a gem and want to get it certified, we can help you with that too. Our Gemstone report will give you complete details about your gem.