Although there are a wide variety of 1-carat diamonds available in the market, they may differ significantly from each other in terms of beauty and price. In such a scenario, choosing the best diamond based on your preferences and budget becomes more difficult than ever.  
Are you willing to buy a perfect engagement ring for your big day but confused about how to select it? Worry no more!
In today's blog, we'll decode how the cost of a diamond is determined, what common mistakes you must avoid while choosing the same and how you can save some money without compromising on the quality. 
Sounds interesting, doesn't it? Read on to know more! 
Factors Influencing the Cost of a 1-Carat Diamond
Although there's no specific diamond price calculator that reveals the price of a 1-carat diamond, there are certain factors that play a crucial role in determining the cost of a 1-carat diamond ring. They are as follows: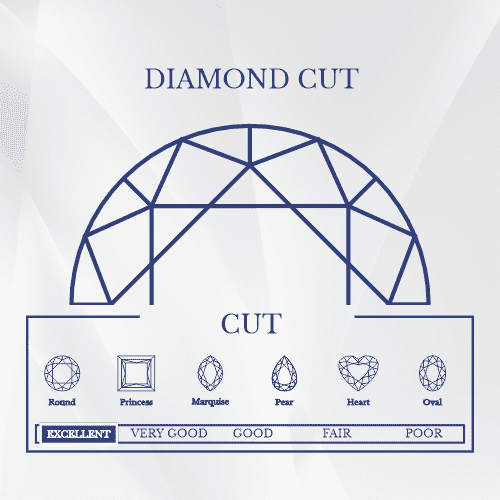 If you want to get the best deal on a 1-carat diamond, pay extra attention to the cut of the diamond! 
The cut of a diamond can dramatically influence the final payment of your 1-carat diamond ring. For instance, if you're looking for the most expensive cut, it may cost you around $4500 to $6000. However, if you opt for less popular cuts such as radiant and princess, it can help you save a lot on the purchase. 
When we consider the cut of a diamond, we come to understand how the brilliance created by the cut of a diamond affects its price. Depending on the specificity of light return, you may get a shallow, ideal, or deep cut. A diamond with a desirable cutting grade will not only give a spark and shine to your ring but also make your diamond look larger than its actual carat weight.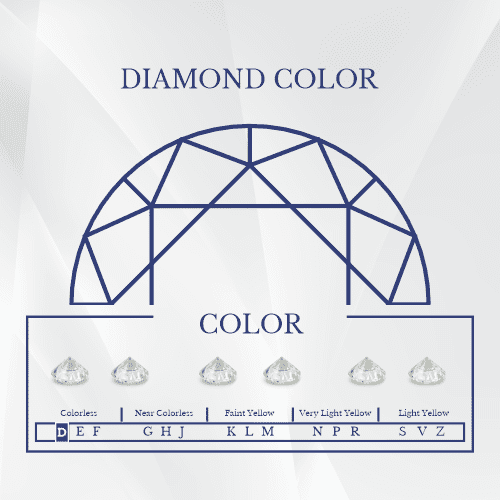 A diamond's colour can enhance its overall appearance and affect its price to a great extent. Moreover, the colour can also impact the preferences of buyers. For instance, if a diamond has a major yellow tint, its worth and likeability will decrease. That is why, while choosing a diamond, make sure that the colour is accurately visible. If it's white, it should be crystal clear so that it cannot be mistaken for a yellow one. Similarly, if it's yellow, the colour should be saturated enough to look pleasing. 
Usually, colourless diamonds with grades such as D are the most expensive ones. That's why many experts recommend choosing a diamond with a colour grade beyond H as they offer the best value for money and look appealing as well.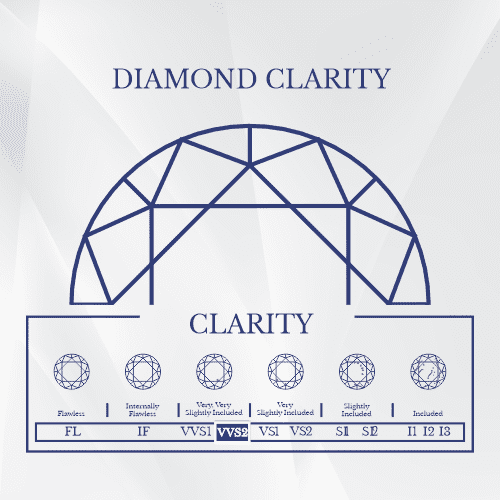 A diamond's clarity is what distinguishes it from the rest. At the same time, a diamond's clarity plays a key role in determining its value in the market. That's why an internally flawless diamond with a grade of VVS1 or VVS2 will be way more expensive than a random diamond. 
However, when it comes to purchasing a diamond for a ring, many experts recommend going for the clarity of VS2. At this clarity grade, you can get the desired diamond of your choice without burning a hole in your pocket.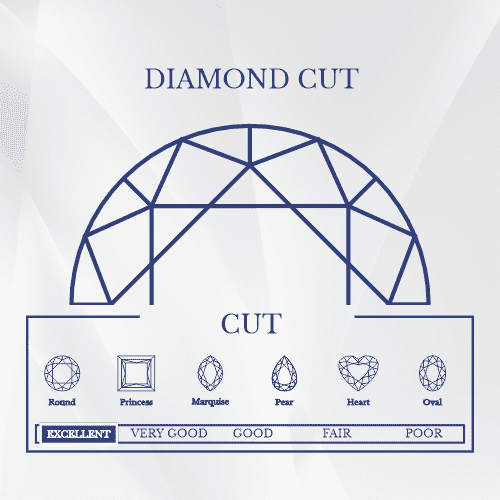 Another important factor influencing the price of the diamond is its shape. For instance, a traditional round-shaped 1-carat diamond will be significantly more expensive than newer fancy diamonds such as princess, oval, marquise, etc.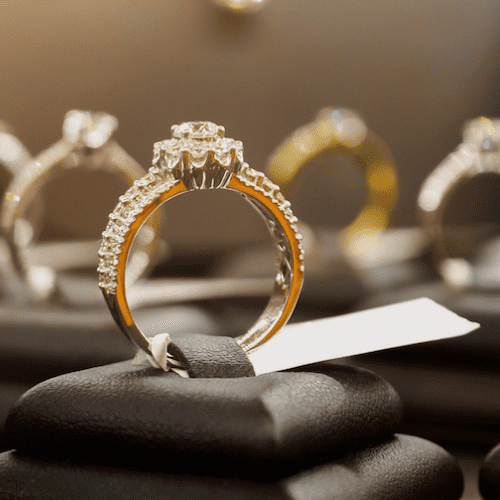 It's no secret that brands add an extra 50-70% in the bill to cover their making charges and earn profit. Also, renowned brands like Tiffany may charge way more for the same diamond than other retailers. This may not be only because of their brand name. Some brands also charge for the jeweller's policy that they offer which includes the warranty, copy-right, buy-back policy and other protections that they offer. This may again add to the cost of the diamond.
How Do You Know The Exact Price of a 1-Carat Diamond Ring?
If you're willing to purchase a 1-carat diamond ring, approximately $5000 must be kept aside for the same. Although the range is much wider, the sum is the best ratio between the worth, quality and beauty of a 1-carat diamond ring. 
Similarly, if you're willing to get the bang for the buck, you can even double this amount. This extra sum will allow you to add fancy add-ons to enhance the beauty of your ring. For instance, a high-quality gemstone with excellent quality, clarity, cut or fluorescence. 
Also, to get a fair idea of the actual worth of the diamond that you will purchase, it's crucial to pay attention to the certification and authenticity of the diamonds. You can also get opinions from industry experts to help you in sound decision-making. 
If you're looking for a few ways to help you save some money while purchasing a 1-carat diamond ring, read on the following tips. 
Look for a diamond that is slightly less than 1 carat in terms of its weight. For instance, a diamond with 0.95 carat looks visually the same as a 1-carat diamond but this slight difference can help you save fortunes! 

You can divide the total weight of a 1-carat diamond between a bunch of smaller diamonds. For instance, a ring with four diamonds of 0.25 carats will be cheaper than one with a 1-carat solitaire. This trick can be best used in a halo setting with a 1-carat diamond in the middle surrounded by a bunch of smaller diamonds. 

Consider the variety of shapes available to make the best choice. Instead of going for the traditionally shaped diamonds, such as a round one, ask for the different and newer varieties, such as princess and oval cut. This can actually help you save a lot. 

If you have to sacrifice a little on the colour grade to get the best option, you must go for it without any hesitation. 
Mistakes to Avoid While Purchasing a 1-Carat Diamond
If done properly, buying a one-carat diamond is not the toughest job. However, many people make a few mistakes during the selection process that negatively affect their purchasing experience. To ensure you do not make the same mistakes, here's a broad list of purchasing mistakes people make and how you can avoid them. 
Failing to understand the 4Cs of diamonds properly and their impact on the price. For instance, if you have to sacrifice a bit of colour and clarity to get the desirable diamond cut and carat, you must go for it as tone grades and internal imperfections are not easily available to the naked eye and thus have less importance than cut and carat. 

Neglecting the importance of cutting while approximating the cost of a one-carat diamond. The cut of a diamond can not only affect its size but also its price to a great extent. 

Overestimating carat size. The price of a gemstone is determined by taking into consideration a bunch of its characteristics. However, undoubtedly carat is the most visible element in the 4Cs classification and relatively impactful too.
SGL Labs is a leading multinational diamond grading and testing company with labs in prominent cities such as Mumbai, London,
Dubai
, and New York. Our reports include diamond reports, gemstone reports,
jewellery reports
,
lab-grown diamond reports
, and much more.