SGL Labs is a leading jewellery certification laboratory. Our network of 18  laboratories helps us service the key diamond trading centers of London, New York, Dubai and Mumbai. 
Since 2007, we have serviced the needs of our clients in jewellery industry by providing them with reliable and comprehensive jewelry reports. These reports are built by an incredible team of highly trained professionals by using the state-of-the-art instruments and technology available in the market.
We offer a wide range of jewellery certification programs. These certifications are especially helpful when you are looking to accurately assess the worth of your jewelry pieces. The report includes hallmarking of gold jewellery, diamond weight, carat weight, diamond origin, purity of gold, and much more.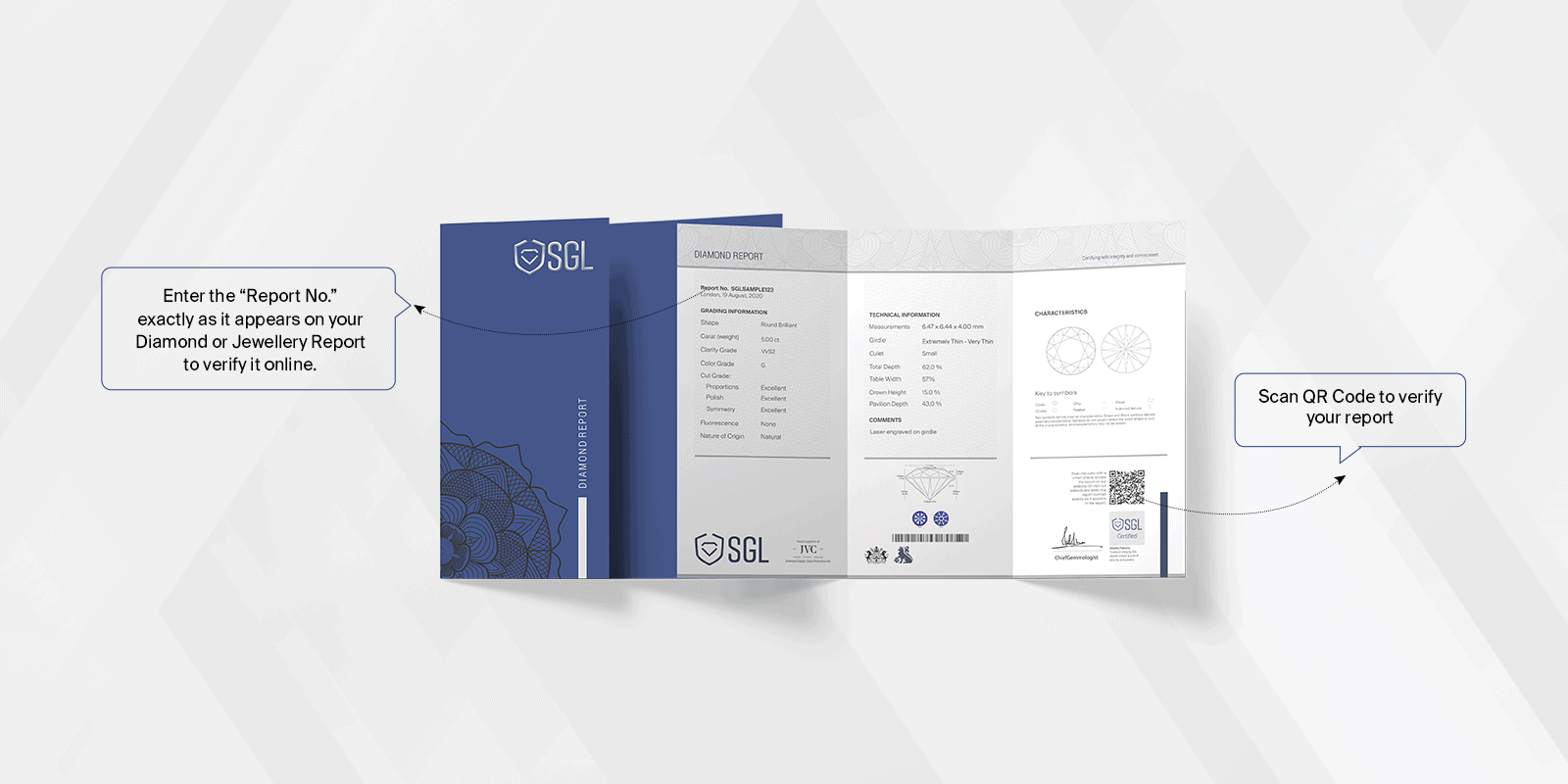 Security Features of our Jewellery Certification
We take the protection of our valued clients' data seriously. Each jewelry report issued by SGL Labs is secured using highest level of protection.
We never undermine anyone's integrity when it comes down to fair trade or professional relationships, so you can be rest assured that at all times your jewelry certificate remains safe, sound and secure!
Lab Policy Related to Jewelry Certification
Access to data
Our jewellery reports are freely available for customers to view, verify and download on demand. We understand that these reports are as precious as your precious metal i.e. gold and hence we take utmost care to offer easy accessibility.
Confidence
We use latest available technologies to grade the jewelry piece, follow responsible business practices and adhere to international standard throughout the process of jewellery certification.
Security features
The SGL Certificate will make your product the ultimate treasure sought by many collectors. It's truly a document that cannot be tampered with very easily and one that can't be forged either. We use techniques such as secured 3D holograms to add in to the security aspect.
Client anonymity
Your privacy is the key. We spare no efforts to maintain the confidentiality of our clients information. We follow a strict process of barcode generation as a part of our process during jewelry certification process to keep client's information anonymous.
We provide unique additional services; tailored for your needs to add value to your diamond or jewellery piece.
For further information, contact your nearest SGL Branch.