August borns are fortunate enough to have tree exquisite birthstones to call their own. Wondering what are birthstones? As the name says, it is a stone connected to our birth or to be specific to our birth month. Just like our zodiac signs, we have certain gemstones with special abilities connected to each month of the year. Although, most people wear it to get benefits, in modern times some prefer to wear this as a fashion accessory too. 
Gemstones are precious minerals, rocks, or organic matter that are formed deep within the earth's surface over millions of years. Each has unique characteristics, believed to have several spiritual benefits.
What is August Birthstone?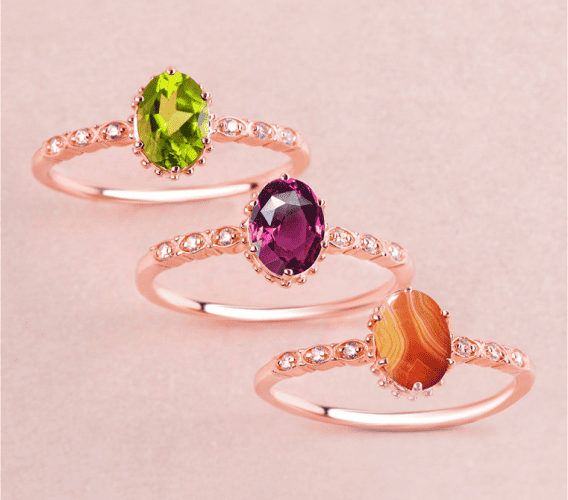 August birthstone simply means that the birthstone is associated with the month of August. This gemstone is special and unique; it holds symbolic meanings related to qualities such as strength, prosperity, growth, and so on. Many believe that wearing or possessing this birthstone brings positive energy and good luck. 
Types of August Birthstones
The month of August has three birthstones, each one holding a special meaning.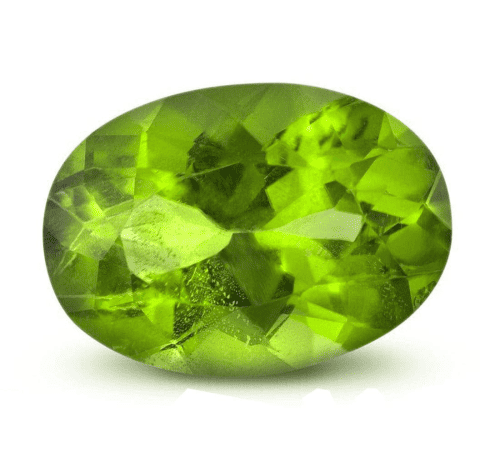 Peridot is a green and yellowish tinge birthstone suitable for people born in the month of August. This birthstone is like a little charm that brings peace, luck, love, and joy. It's also a superhero against nightmares! 
When you wear a peridot, you feel strong, balanced, and brave. It even brings you courage, wisdom, and wealth. This gemstone is known for its calming powers, relieving stress and anger. Moreover,  it's like a beauty treatment for your skin and boosts your immunity! If you want to make a bold fashion statement, peridot is the perfect gem for you. Imagine surprising someone special with a birthstone ring or charm that matches their one-of-a-kind personality!
Do you know, peridot was thought to be the tears of the goddess of fire and volcanoes in Hawaiian history? That's true. The stone got its name from the Greek term "peridona" meaning "giving plenty". However, some believe it has been taken from the Arabic word "faridat" which means gem. 
Owing to its greenish tinge, peridot has often been confused with other gems such as topaz and emerald. Surprisingly, the island of Topazios in the Red Sea was known for peridot rather than topaz, even though it gave rise to the name. In Germany's Cologne Cathedral, the Shrine of the Three Holy Kings is adorned with 200 carats of gems that were once thought to be emeralds but turned out to be the August birthstone, Peridot.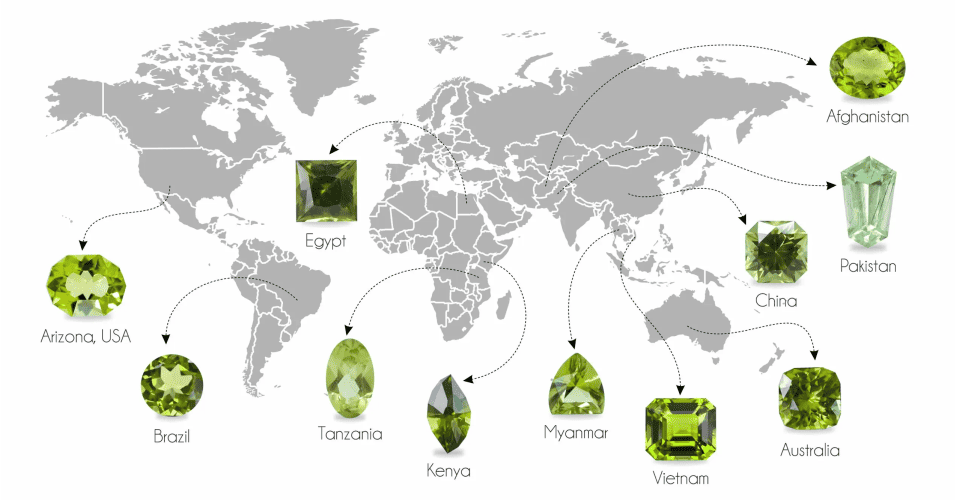 Peridot and Peridot's modern jewellery can be found in various locations all over the world.  Most peridot comes from countries such as China, Myanmar, Pakistan, Tanzania, Vietnam, and the United States.
However, peridot has made its way on Earth through meteorites as well. The Peridot Beach in Hawaii is one place where green hues are present in the sand too.
An intriguing historical source of peridot is the Egyptian island of Zabargad, previously known as Topazios. Despite the harsh conditions that led to ominous names like the Island of Death and Ophiodes ("snake island"), Zabargad has been a valuable producer of exquisite peridot for centuries. Remarkable specimens of this birthstone for August can be found on display in prestigious museums worldwide, reflecting its enduring beauty and significance.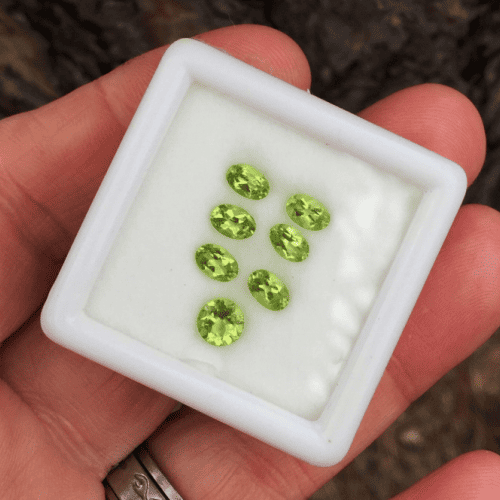 Taking care of your peridot gemstone is easy and important to maintain its beauty. Here are some simple tips:
Keep it away from harsh chemicals

Clean gently with a soft brush

Avoid extreme temperatures

Store it carefully
Limited exposure to sunlight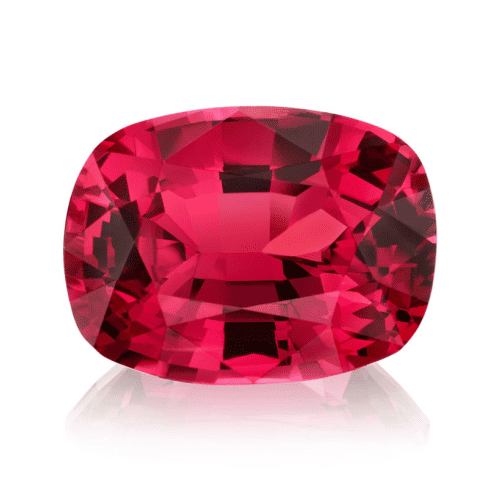 Now you must be wondering what a spinel is. Well like peridot it is another August gemstone that comes in many colors like red, pink, blue, violet, and even black. The name found its origin from the Latin word spina which means thorn. 
However, in terms of its qualities, spinel is known for its brilliance and clarity. The high refractive index makes it sparkle and shine in the light.  Spinel is the perfect choice if you are looking for a unique yet versatile stone.
For its vibrant red colour for a long time, spinel was mistaken for other gemstones, including rubies. It's a whopping 170-carat gem that was owned by different kings before landing in the hands of Edward, the Prince of Wales, also known as the Black Prince. This historic red spinel is even set in Great Britain's Imperial State Crown, right next to the famous Cullinan II diamond.
It wasn't until the 18th century that spinel was clearly distinguished from ruby based on its chemical composition. Today, spinel is cherished as the birthstone for August and makes it a unique gift. With its rich history and alluring colours, spinel continues to shine as a gemstone that holds both beauty and intrigue.
Red spinel, like other red gems, was believed to have healing properties and was considered a remedy for blood loss and inflammatory diseases. It was also thought to promote harmony and alleviate anger.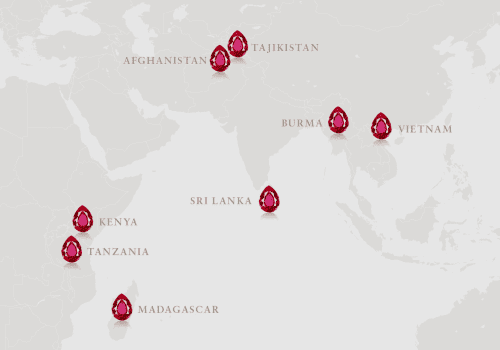 The August birthstone is found in various locations. These primarily include Tajikistan, Sri Lanka, Vietnam and more. Each place has its own specialty in spinel colours, like Myanmar's hot pink and red spinel.
Sri Lanka is a true Treasure Island when it comes to gems, including sapphire, ruby, and garnet. Spinel is also mined there, showcasing beautiful blue, pink, and purple shades. The Central Highlands and Ratnapura District have been fruitful sources of spinel for centuries.
Myanmar's Mogok Stone Tract is another remarkable source where different gem minerals are discovered. The gems found there are naturally lustrous, so much so that locals call them "spirit polished."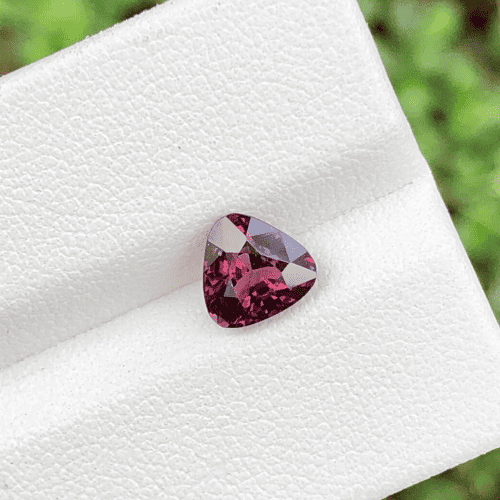 Caring for your spinel gemstone is simple and important for its longevity. Here are some easy tips:
Gentle cleaning

Avoid extreme heat or cold

Store it safely

Avoid harsh chemicals.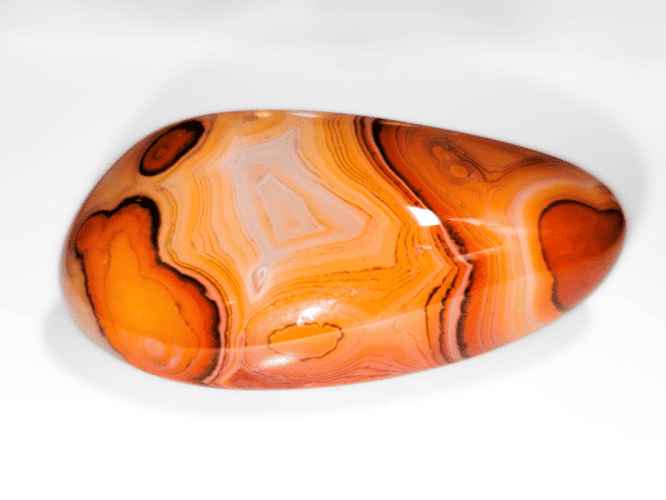 Now that we have learned about peridot and spinel, it's time to explore Sardonyx. It is another August birthstone. The name "sardonyx" originates from the combination of two minerals: sard and onyx. These minerals were cherished and used in jewellery and ornamental objects in ancient times.
It has a tinge of brownish red, brown, or dark orange sard and white or black onyx. The stone is durable and strong with a polished surface. Sardonyx is associated with strength and courage. Moreover, it is believed to promote happiness and clear communication, bringing stability to marriage and partnerships.
This gemstone was highly valued not just for its beauty but also for the strength and protection it offers. The reason the soldiers often wore sardonyx rings with carvings of Mars, the god of war, believing it would bring them courage and safeguard them in battle
Throughout history, it has been a popular material for creating cameos and intaglios, intricate carvings that capture detailed designs. These carvings often showcased the contrasting layers of sard and onyx, creating visually appealing works of art. Today, sardonyx continues to be admired for its unique appearance and symbolic significance.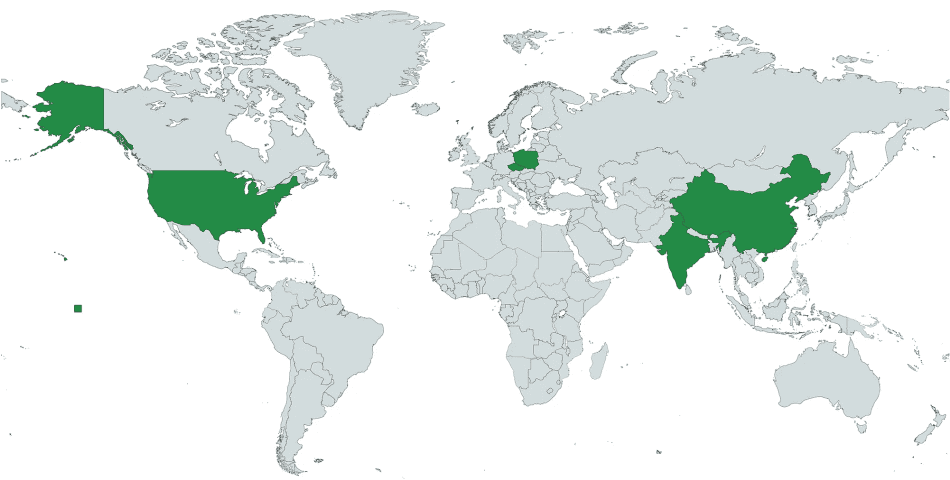 Sardonyx is found in several countries including India, Brazil, Germany, Czech Republic, Slovakia, Madagascar, Uruguay, and the United States. India produces sardonyx in large numbers with its distinct well-defined contrasting layers of colours adding to the beauty of the stone. 
How to Care for Sardonyx?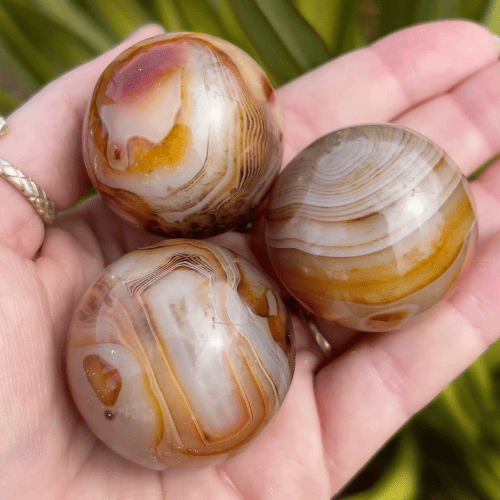 Caring for sardonyx is essential to maintain its appearance and longevity. Here are some tips to help you care for your Sardonyx gemstone:
Gentle cleaning

Avoid using harsh chemicals 

Do not store it in direct sunlight or in excessively hot or cold temperatures.

Avoid excessive force or pressure.
The birthstones for August – peridot, spinel, and sardonyx – offer a delightful range of colours and symbolic meanings. Whether you're drawn to the vibrant green of peridot, the captivating hues of spinel, or the distinctive bands of sardonyx, these gemstones make for beautiful and meaningful jewellery to wear
SGL Labs is a leading gemstone certification laboratory in the world. Whenever you buy a gemstone, make sure you get a certification for it to know all the necessary details about it.
What is the name of March's birthstones?
Aquamarine and bloodstone are the renowned birthstones for March.
Does every month have birthstones?
Yes, each month has its own birthstones.
How many August birthstones are there?
August has three main birthstones – peridot, spinel, and sardonyx.