Want to know about June Birthstones? Well, june babies are one of the luckiest people to have three birthstones on their list. They can choose among Pearls, Alexandrite, and Moonstones based on their mood, budget, and liking. 
If you have a June Birthday and cannot decide which birthstone to choose, we've got you! Read on to know in depth about all three June birthstones.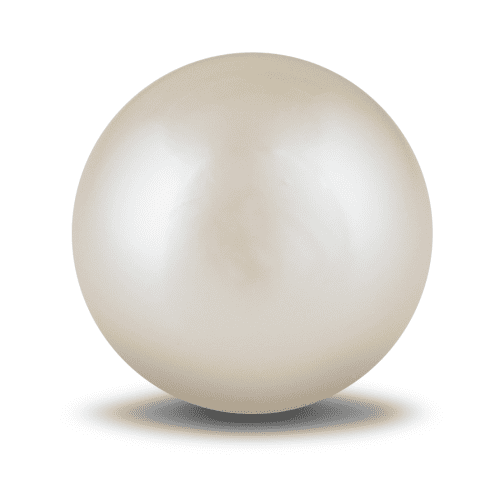 The round, smooth, and glossy pearls have had a soft place in women's hearts since time immemorial. For a very long time, pearls were associated with the virtues of purity, innocence, and humility. They were offered at weddings as gifts to the newlyweds. 
The fact that they came from lakes, oceans, and rivers from across the globe and adorned their bodies made them one of the most coveted gems amongst women. However, the origins of pearls were not certain for a long time, which left room for subjectivity. For instance, the ancient Middle Easterns believed pearls to have fallen directly from heaven. The Chinese, on the other hand, believed them to be the brain of dragons. It was Christopher Colombus and his contemporaries who thought that pearls were made from mollusks when they came in contact with dew drops. 
However, now, we know that natural pearls are formed inside a living mollusk when it comes in contact with irritants (such as sand or parasites). In fact, cultured pearls formed with human intervention are also commonplace today. 
Due to thousands of years of pearl harvesting, the natural deposits of pearls are depleting. Thus, cultured pearls form the bulk of the pearls in sale these days. 
The best part is that these cultured pearls come in a variety of colors, shapes, and sizes that are soothing for the eyes. But, pearls have more to offer than just sheer beauty. The June birthstone was believed to possess a number of beneficial properties. For instance, the Asians believed pearls can cure indigestion and hemorrhages. Similarly, as per the ancient Sanskrit text of Atharvaveda, the possessor of pearls can expect long life and prosperity. On the other hand, around the 19th century, Arab physicians believed that pearl powder can improve eyesight, quiet the nervous system, and ease depression. You can read our detailed blog on pearls here.
Where Are the June Birthstones Found?
Pearls usually thrive in a clean and green environment away from pollution and civilization. China is the storehouse of freshwater cultured pearls while saltwater cultured pearls can be found in Japan, China, Australia, Indonesia, and the Philippines. 
Natural pearls used to be found in humongous quantities in the Persian Gulf, the Strait of Mannar, Mexico, and Venezuela. However, today, only small quantities of pearls are found in these regions.
Pearls in Modern Day Jewelry
The June birthstone is found in a plethora of jewellery pieces these days. Pearl necklaces, chokers, studs, earrings, bracelets, forehead pieces, etc are a hit among people of all ages.
How to Take Care of Pearls?
The June birthstone has a hardness of 2.5 to 3.0 on the Mohs scale. This means that it is a relatively delicate stone. Thus, it deserves special care. 
To ensure that your pearl jewellery doesn't lose its lustre over time, do not keep it in plastic as the chemical emitted by them can harm the surface of pearls. Also, after every use, clean the stones with a soft damp cloth.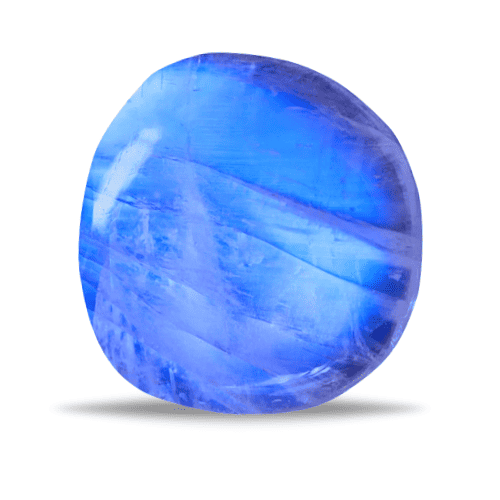 It was the Roman natural historian Pliny who found that the moonstones' shimmery appearance changed with the phases of the moon and thus, named it "moonstone". 
Mt. Adular in Switzerland was the storehouse of moonstones in earlier times. The sight also gave birth to the peculiar characteristic of moonstones, adularescence, referring to the milky glow of moonstones. 
The finest quality moonstones emit a blue gleam against a transparent background. 
In ancient times, moonstones were associated with the Roman and Greek lunar deities. On the other hand, the ancient Hindus believed moonstones to be the remnants of solidified moonbeams. Apart from their beauty, moonstones were also cherished for virtues such as love, passion, and fertility they were thought to possess. Moonstones were also considered a good luck charm.
Where are Moonstones Found?
Moonstones are found in places across the globe, ranging such as New Mexico, New Carolina, Virginia, Myanmar, Tanzania, Brazil, and Madagascar. However, India and Sri Lanka are the major storehouses of moonstones. 
However, the Srilankan moonstones with a colorless background and blue sheen are the most popular among moonstones. Since a majority of them have been mined out, the Srilankan moonstones command a huge price in the market. On the other hand, Indian moonstones, which come in orange, green, and brown colors are abundantly found and thus are on the affordable side of the price spectrum. 
Moonstones in Modern Day Jewelry
Moonstones are relatively inexpensive than other June birthstones. Thus, being a pocket-friendly option, a number of moonstone jewelry are present in the market such as pendants, necklaces, bracelets, brooches, and more.
How to Take Care of Moonstones?
Since the moonstone has a toughness of 6-6.5 on the Mohs scale, it is easily breakable especially when exposed to high heat. Thus, avoiding using ultrasonic steam cleaners for cleaning your June birthstone is advisable. Instead, you can clean your moonstone jewellery in lukewarm and soapy water with a soft brush.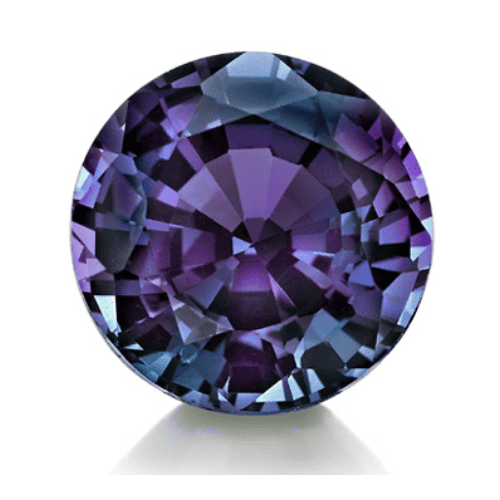 Alexandrites were first discovered in the Russian emerald mines located in the Ural Mountains. Some legends claim that the stone was named after the Russian Czar's heir Alexander II. 
The peculiar beauty of Alexandrites of looking 'emerald in the day and ruby in the night' has earned it a lot of popularity among the masses. This chameleon-like colour-changing property of Alexandrite is due to the presence of minerals such as chrysoberyl and chromium in this gemstone. 
As per some legends, wearing alexandrite can bring good luck, happiness, love, and abundance to one's life. Similarly, Alexandrites are also expected to bring the concentration of the mind, aid creativity, and inspire imagination among the wearers. 
Where Are Alexandrites Found?
The best quality alexandrites were found in Ural Mountain, Russia but, over time their deposits were depleted. Today, alexandrites can be found in Sri Lanka, Brazil, and East Africa. Due to the color-changing ability and scarcity of Alexandrites, they command a huge price in the market.
Alexandrites in Modern Day Jewelry
Alexandrites are one of the most expensive June birthstones and its necklaces, pendants, and rings are loved by people of all ages.
How to Take Care of Alexandrites?
Alexandrites are pretty tough stones with a solid rating of 8.5 on the Mohs scale. This makes them suitable for use in everyday jewellery. For cleaning alexandrite jewellery, you can use steam cleaners or simply wash it in lukewarm and soapy water with a soft brush.
That's pretty much about all the June Birthstones. In a nutshell, Alexandrite is the most expensive June birthstone while moonstone is the cheapest.