In today's era, jewellery is not just seen as a symbol of prestige but is also a mark of fashion and style. Furthermore, it's one of the best gift choices for your loved ones, suiting every occasion, be it birthdays, engagements, weddings, or anniversaries. 
While looking for jewellery, you would have to determine your budget and depending on that, you select the metal, colour, and design of your jewellery piece. With a plethora of variety, colours and designs already available in the market, selecting the perfect metal can often be a tedious task. 
However, gold and platinum are the most commonly used metals. Both these metals have peculiar features. Colour golds such as rose, white, green, and grey have a snob appeal in the market while platinum is a rare metal with its own unique and chic appearance. 
While both gold and platinum are aesthetically appealing, there are many other differences between white gold and platinum. 
So, what's better, white gold or platinum? This blog will walk you through a detailed comparison of Platinum vs White Gold and educate you to make the right choice!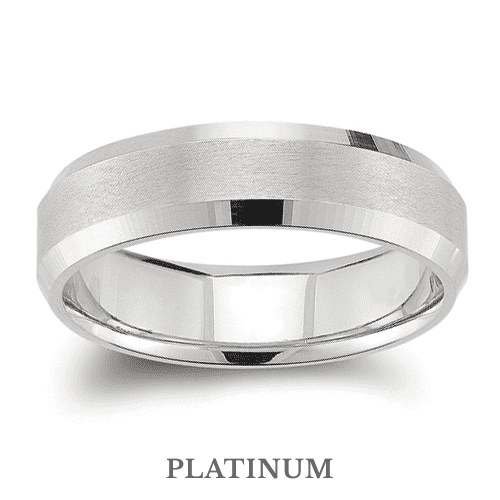 Platinum is one of the rarest metals used to make jewellery. Apart from exhibiting stupendous spark and lustre, platinum is also considered a symbol of prestige by many people. 
Being a comparatively dense material, platinum is unlikely to bend over time. Though it is prone to scratches, serious dents rarely occur in platinum jewels. However, it needs to be polished every once in a while. Also, by pairing it with diamonds or any other gemstones, you can get a dazzling look.
Unlike gold, platinum is not measured in carats. Usually, it has a purity of 95-98% and is fortified by metals such as palladium and rhodium. 
Because of its purity, lustre, and rarity, platinum is approximately two to five times more expensive than gold. 
Let's look at some pros and cons of platinum: 
Pros 
Hypoallergenic (i.e. it causes no allergy to the skin).

Rarer than gold.

Highly Durable and heavier than Gold

Looks elegant on rosy and fair skin
Cons
Comparatively expensive.

Requires polishing once in a while. 
Want to check a detailed comparison of platinum vs white gold? Read on to know more!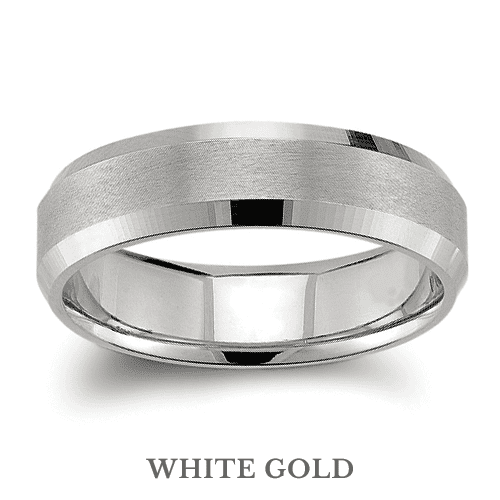 A popular alternative to platinum, white gold is an alloy made by combining pure gold with durable metals such as copper, zinc, nickel, and more. Since it's a type of gold, it's measured in karats, 14K white gold has 58% purity while 18K is almost 75% pure. 
As white gold contains a mixture of other metals, it becomes comparatively more durable, scratch and dent resistant. Though the price of white gold would depend on the design of your jewellery material and the vendor, it is still way cheaper than platinum in its pure form. 
Let's check some of the pros and cons of white gold: 
Pros
Highly durable as it is blended with stronger metal

Affordable 

Comparatively popular than platinum 
Cons 
Can cause allergic reactions to people with sensitive skin. 

It needs polishing almost every year to prevent the white shine from fading
Interested in knowing the purity of your jewelry piece, check out our
Jewelry Reports
. It gives a detailed analysis of your gold jewelry.
Platinum V/S White Gold: The Ultimate Comparison!
Cost

White gold/White gold Jewelry is slightly a less expensive option. Why? One of the major reasons for this is the proportion of metal used in ornaments. For instance, 18K white gold has almost 75% purity while platinum has 95% purity. When it comes to the price of platinum vs white gold, platinum is comparatively more expensive than white gold. 

You can track the live prices of Gold and Platinum in the International Market.

Maintenance 

If you have a constantly moving lifestyle, platinum accessories might be a better option for you. 

Over time, white gold restores its original gold colour and thus it needs to be polished every few years. On the other hand, platinum with its natural beauty and colouring does not become dull easily and thus it requires less frequent polishing. 

However, most of the jewellers offer polishing services for free or at minimum cost. But, if maintenance is a concern for you, you can refrain from white gold. 

Response to Pressure 

Though not as dense as platinum, white gold is comparatively stronger and offers more rigidity. 

For instance, if you select a design that requires hand graving, square edges, or mill grain, white gold will represent these details more acutely than platinum.  

Colour 

As we know, platinum is naturally somewhat greyish-white in colour while white gold is a mixture of pure gold (usually yellow) with other metals such as palladium. 

Due to this mixture of metals, white gold is usually off-white or greyish. However, this can be further corrected by rhodium plating ( i.e. application of a thin layer of rhodium) to transform it to a brighter white colour. 

On the downside, this rhodium plating isn't lifelong as it wears down in almost 3 years. Thus, white gold needs to be polished more frequently. 

Durability 

White gold and platinum are both durable metals however, they respond to pressure, impact, and scratches in quite different ways. 

Platinum with its excellent density is less susceptible to wearing away easily. That means, even after decades of wearing platinum jewellery, it won't lose much, if not at all, thickness. However, since it's a softer metal, it may lose its high polish and sharp edges quite easily. 

On the contrary, white gold is more prone to wear away. Have you ever noticed white gold jewellery becoming thin after a few years? This might be because of constant wearing or due to the quality of your jewels. 

Purity 

Platinum is typically utilized in its natural form (i.e. it has 95% to 98% of pure metal). On the contrary, white gold has almost 75% of original metal while the rest is a mixture of other metals to give it better shine and durability. 

Thus, platinum is more expensive than white gold. 

Hardness 

Have you ever noticed that even though a white gold jewel is banged on a strong surface, it doesn't break easily? This is because white gold is alloyed with stronger metals to transform it into a jewel. Thus, it becomes comparatively harder. 

Platinum being a pure metal is comparatively softer.   

Skin Friendly 

While choosing jewels, you must check whether the person is allergic to any of the compositions of the metals. 

As some people are allergic to nickel, white gold accessories will not be a wise choice for them as it contains a good proportion of nickel. Platinum being a pure metal doesn't cause any allergy in most cases. 

Thus, platinum is more skin-friendly. 

Finishing 

While white gold has an eye-snatching appeal but because of its tough properties, it cannot keep perfect details and a flawless look. Moreover, the rhodium plating is not durable for over 3 years, which makes polishing the jewel utmost necessary. 

On the contrary, platinum with its tempting aura and purity appeals to the buyers. It offers finer details and an overall refined look. 

Appearance 

Both white gold and platinum offer stunning design, lustre, and beauty. Platinum rings have a greater demand in the market (for valuable occasions like weddings, engagements, and more) while white gold pendants, chains, and rings are also beloved by the masses. 

In short, individual preferences play a major role in deciding the suitable choice of metals!
Bottom Line 
So, platinum vs white gold: which one is a better choice?
Well, there's no clear-cut answer! Some might prefer platinum because of its beauty, purity, skin-friendliness, or even because of the social prestige it exhibits. While others might prefer white gold due to its long life, appearance, budget-friendliness, and more. 
In short, by weighing the pros and cons of both metals you can arrive at suitable conclusions. Moreover, it also depends on your jewellery design and the occasion for which you wish to wear the jewellery. 
SGL Labs is a leading gemological laboratory co-headquartered in London and New York. We offer services such as diamond certification, jewelry certification, and gemstone certification. For any business inquiries, visit our contact us page.
Platinum does not tarnish. It is much harder and heavier than gold. Moreover, it does not change colour and it is way more durable. So, in general, platinum is a better choice than white gold.