Loose diamonds are like independent diamonds that are not set in jewellery. These are standalone diamonds that can be customized as per your requirements. Without any settings, loose diamonds can be closely examined for their quality, characteristics, and potential use in jewellery designs. 
Factors to Consider While Buying Loose Diamonds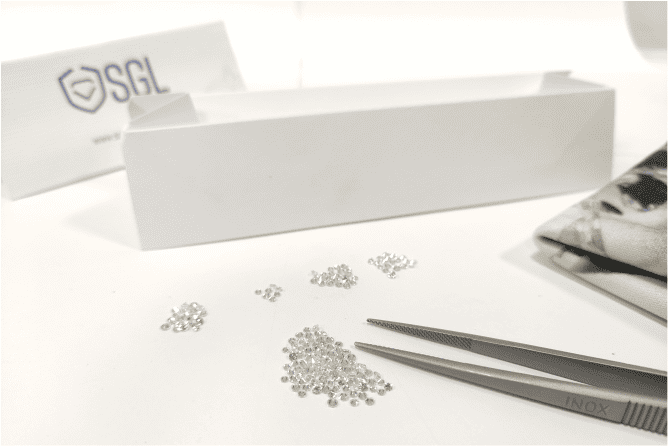 1. The 4C's – Colour, Cut, Clarity and Carat
Carat – Carat weight refers to the size of the diamond. Consider the desired carat weight based on personal preferences and budget. Keep in mind that as carat weight increases, so does the price.
Color – The color grade of a diamond ranges from colorless (D) to light yellow or brown (Z). You can select a colour based on your personal preference and style. Remember that higher color grades are more valuable and exhibit less visible color.
Clarity – Evaluate the clarity grade, considering the presence and visibility of any inclusions or blemishes. The clarity scale ranges from Flawless (no visible imperfections) to Included (visible flaws). Consider diamonds with clarity grades that are eye-clean, meaning the inclusions are not visible to the naked eye.
Cut – Cut of a diamond affects its shine, fire and visual appeal. Assess the cut grade, which determines how well a diamond reflects and refracts light. A well-cut diamond will showcase superior sparkle.
2. Certification & Grading Reports
Always buy loose diamonds that are certified by reputed diamond laboratories like SGL Labs. Diamond certifications provide a proper assessment of diamond grading and authenticity. SGL labs provides a lab grown diamond certification report that can help you understand the characteristics of loose diamonds and 4C's in detail.
3. Diamond Shape
Consider different diamond shapes, such as round, princess, emerald, marquise, or pear. The shape you choose will impact the overall look and style of the jewelry piece. Each shape has its unique characteristics and visual appeal. Round diamonds offer timeless elegance, while fancy shapes like the emerald or marquise cut exude a sense of sophistication.
4. Determine Your Budget
Even when you buy loose diamonds, it is important to set a specific budget. Consider the factors that impact diamond prices, such as the 4Cs and market demand. Having a predetermined budget will help narrow down your options and ensure you make a purchase within your financial means.
5. Setting Preferences
Determine the type of jewellery setting you plan to use for your loose diamond, such as a solitaire, halo, three-stone, or pavé setting. Different settings showcase diamonds in unique ways, enhancing their beauty and visual impact. The setting should complement the diamond's shape, size, and overall aesthetic to create a harmonious and visually appealing piece of jewelry.
6. Reflect on Your Personal Style
Consider your personal style, taste, and preferences when selecting a loose diamond. Determine whether you prefer classic, vintage, contemporary, or unique designs. Choose a diamond that resonates with your individual aesthetic and complements your overall style.
7. Consider the Future Use
Buying wholesale loose diamonds is surely a significant investment. Hence, it's important to have a bit of clarity about your future plans. Do you envision any potential upgrades or resetting the diamond completely? Do you envision increasing the carat weight or modifying the design in the future? It's important to ask all these questions and then select a diamond that allows flexibility and modifications.
Why Choose Lab-Grown Loose Diamonds?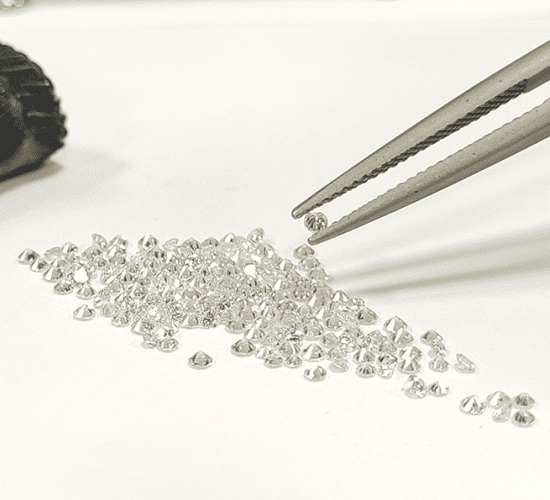 1. Eco-Friendly Choice
Unlike natural diamonds which are obtained by the traditional mining process, lab-grown diamonds are created in a controlled laboratory environment. This process reduces the negative environmental impact. Buying lab-grown loose diamonds is an eco-friendly and sustainable choice. 


2. Conflict Free
At times, mining is done in illegal locations and hence natural diamonds originate from such regions that are a victim of human abuse. Opting for lab-grown diamonds ensures a conflict-free and socially responsible choice. 


3. Cost Effective
Lab grown loose diamonds are far more affordable than natural diamonds. The controlled production process and lower overhead costs associated with mining and distribution allow lab-grown diamonds to be priced at a more accessible range. Buyers can save a significant amount of money without compromising on the quality and beauty of the diamond.


4. Wide Range of Choices
Lab-grown diamonds offer a diverse range of colors, clarities, and sizes. They can be produced in various carat weights and shapes, allowing buyers to find the perfect diamond to suit their preferences and budget. Whether you desire a classic white diamond or a fancy-coloured gemstone, lab-grown diamonds offer abundant options.


5. Reduced Environmental Footprint
The process of creating lab-grown diamonds requires less energy and produces fewer carbon emissions compared to diamond mining. By opting for these eco-friendly alternatives, buyers can reduce their carbon footprint and support sustainable practices.


6. Easier to Inspect
When diamonds are converted to jewellery like engagement rings or necklaces, certain characteristics get concealed. Hence, it would be tough to evaluate the quality of gemstones. However, the same is not the case when you buy loose diamonds. You can examine them from all angles and evaluate the clarity, colour and cut properly. 
Where to Buy Loose Diamonds?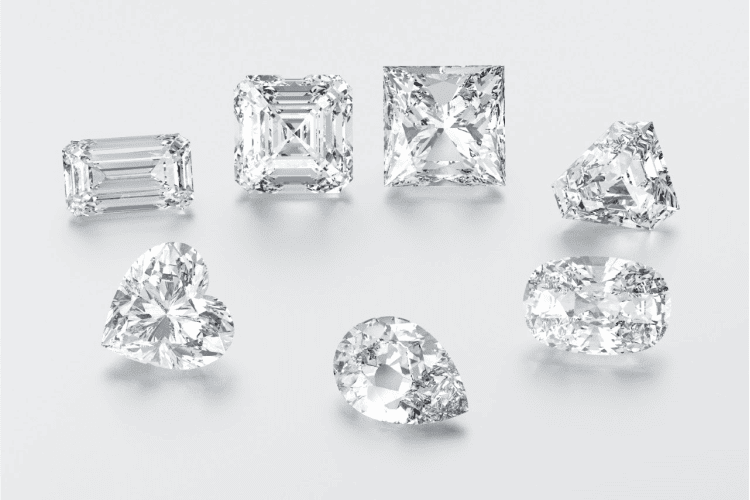 1. Online Retailers
You can even buy loose diamonds online. Trusted online diamond vendors provide a wide selection of loose diamonds with detailed descriptions, images, and often offer competitive pricing. Look for established companies with positive customer reviews and secure payment options.
2. Retail Jewellery Stores
If you want to seek expert guidance and in-person consultation, buying loose diamonds from a local jewellery store is a great option. You can physically examine the stones and even compare them.
3. Auctions
You can even attend auctions to bid on rare loose diamonds at potentially competitive prices. However, it is important to do thorough research before participating in an auction.
4. Certified Diamond Dealers
You can even buy certified loose diamonds from laboratories that adhere to industry standards and ethical practices. Certified gemological laboratories like SGL Labs provide assurance of a diamond's pure and premium quality.
Care & Maintenance of Loose Diamonds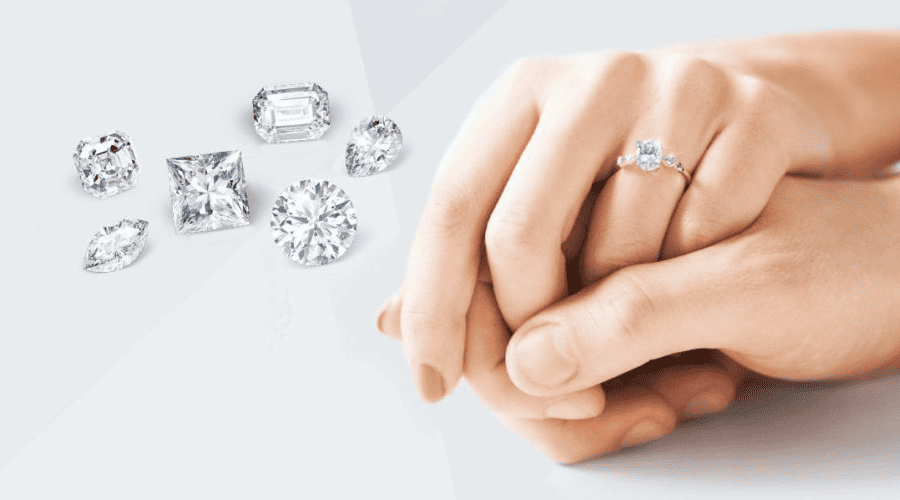 Proper maintenance is essential to preserve the beauty and brilliance of loose diamonds. Here are some tips to care for your loose diamonds.
1. Regular Cleaning
Use a soft bristle toothbrush to remove the dirt, oil and debris in the diamond that can diminish its sparkle. Rinse the diamond under warm running water and pat it dry with a lint-free cloth. 


2. Secure Storage
Store loose diamonds in a pouch or jewellery box to prevent scratching. You can even wrap the loose diamonds in tissue paper or gemstone pouches to provide an extra layer of protection. 


3. Professional Inspection
Get your loose diamonds periodically inspected by a diamond retailer. The expert can assess the diamond setting, inspect the prong for tightness, and identify any potential issue that hampers the diamond's brilliance. 


By following these maintenance tips, you can keep your loose diamonds looking their best for years to come. 
In conclusion, understanding key factors to consider while buying loose diamonds such as 4C's of diamond can help you make an informed decision. With careful consideration and attention to detail, one can find the perfect loose diamond that meets their desires and creates timeless, cherished jewelry.