Diamond treatment refers to all those synthetic processes that enhance a diamond's color or clarity.It is a known fact that naturally flawless diamonds are extremely rare and can burn a hole in one's pocket. (If you are someone who also wants to understand about diamond prices, do read our blog on the same). As a result, with the advent of technology, people came up with ways of improving the diamond's clarity, colour, and overall appeal.
In today's blog, we'll look into the different types of diamond treatments and answer some common questions regarding diamond treatment.
Let's jump into the blog without any further ado.
Why Are Diamonds Treated?

Beginning with the most important question, why is there a need for diamonds to be treated? The answer lies in one word, availability. As noted earlier, natural diamonds entirely flawless or colorless are not widely available. If you are someone who enjoys reading – make sure to read our blog which details everything about diamonds.
As a result, people attempted to create ways to improve brilliance and hide the inclusions of available diamonds. For instance, in historical times, diamonds were foiled into their settings so as to enhance their brilliance. However, with the advent of technology, scientists came up with advanced methods of treating diamonds which are relatively reliable and can drastically improve their colour and clarity.
Types of Diamond Treatments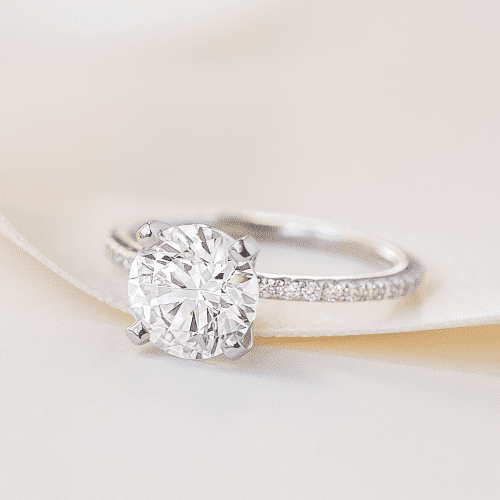 Clarity Diamond Treatments: Fracture Filling, Laser Drilling.
Colour Diamond Treatments: Diamond Coating, Irradiation, Annealing, HPHT Colour Treatment.
Since flawless diamonds are extremely rare, a lot of natural diamonds may have numerous "feather" or white fractures which make them look cloudy and unappealing.
In fracture filling, a lot of surface-reacting fractures are injected with a molten lead glass-like substance that fills and makes them look less visible. This treatment is most helpful for customers who accidentally break their diamonds. A good fracture-filled diamond is nearly impossible to detect with the naked eye. Thus, an examination by an experienced diamond grader is required to claim whether the diamond has been treated or not.
With proper care, fracture-filled diamonds can last for years on a stretch but it is not a permanent or stable treatment. The fillings may get damaged or completely removed during the cleaning or repairing process. If the fillings leak out, there are chances that it can retreat but if it turns dark, it cannot be turned colourless again.
Also, fracture filling can boost the diamonds' clarity but the colour would be slightly compromised.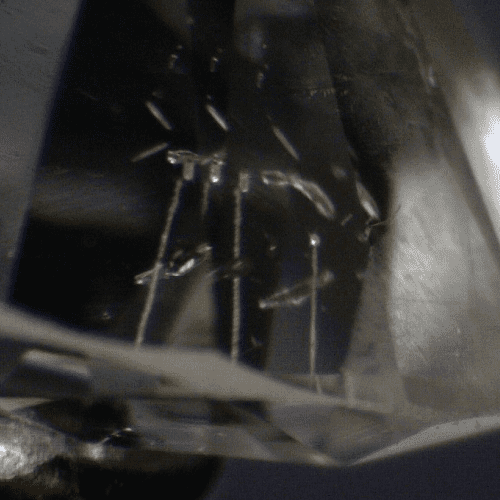 Laser drilling is a relatively permanent process that improves the diamond's clarity by removing tiny, dark inclusions.
In this process, through the laser, a tiny hole is created in the diamond's interior. This allows a bleaching agent to be introduced so as to lighten the inclusion's appearance.
Although it enhances the clarity and appeal of diamonds, laser-drilled diamonds are considered to be more fragile than non-laser-drilled diamonds. Dirt and muck can get trapped in the tunnel, making it look less attractive. Similarly, after the cleaning of inclusions, many people opt for fracture filling which can again have negative consequences in the long term.
These days, even internal laser drilling has been introduced to treat the diamonds with dark inclusions closer to the surface.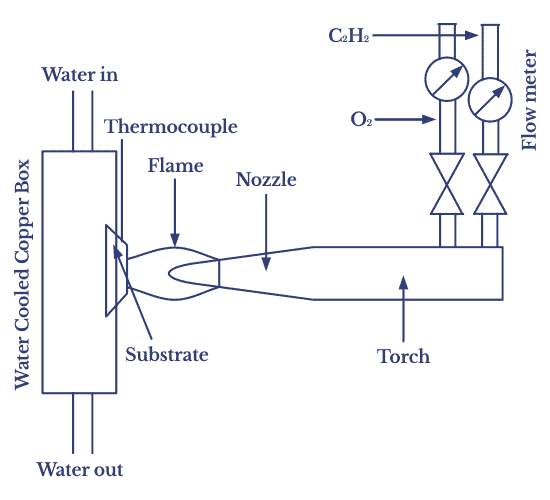 Coating refers to a process wherein the diamond is coated with an ultra-thin layer of either chemical or plastic so as to improve its colour and overall look. For instance, a light blue coating on a yellow diamond can enhance its overall appeal and make it look more colourless.
This ultra-thin layer of coating is applied to the girdle or the pavilion of a diamond. Since it's a temporary coating, it will wear off over time. However, it's true that coated diamonds are difficult, if not impossible, to detect. In fact, many diamond grading reports do not clarify whether a diamond is coated or not.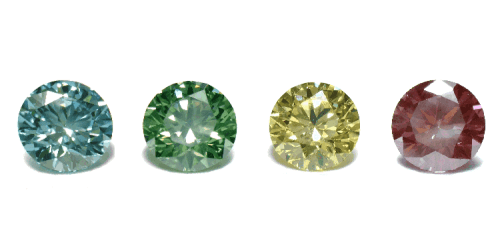 Irradiation is a comparatively older technique which has developed leaps and bounds since its first use about a century ago. Earlier, the colours created by irradiation were limited to the surface of diamonds and could be easily lost during the repolishing process.
However, with the advent of technology, the colour now reaches the deepest of diamonds making it slightly more sustainable. Nevertheless, irradiated diamonds are sensitive to heat, pressure, repolishing, repair, as well as recutting.
In the Irradiation process, diamonds are exposed to radiations that can transform their colour. This process even occurs naturally when the natural green diamonds are irradiated underground. However, the synthetic technique consists of high-energy electron irradiation in a particular accelerator to produce green to greenish diamonds.
Also, heating irradiated diamonds to above 1000 C will transform most blue-to-green stones to brown or orange-yellow, pink to red, and more. Many times, irradiated diamonds are followed by annealing to improve the sustainability of the colour of diamonds.
Since this process is relatively stable, many grading reports consist of whether diamonds are irradiated or not.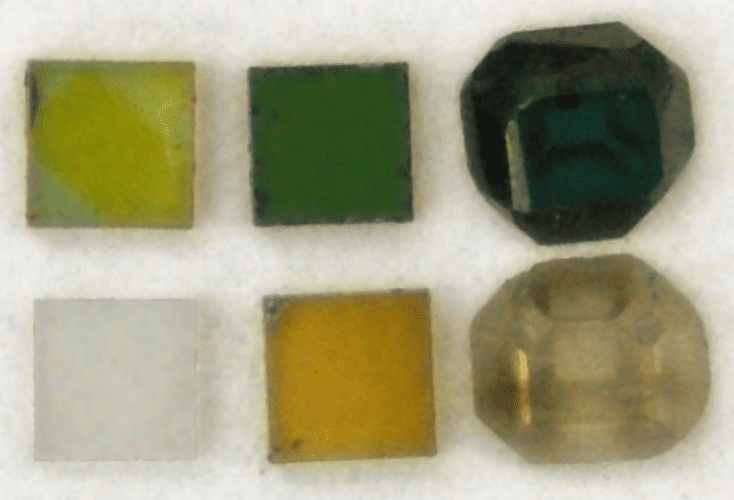 Annealing refers to a controlled heating and cooling process that is often used after irradiation to further enhance a diamond's colour. The temperature used in this process is somewhat lesser than HPHT and at the same time, high pressure is not required.
Usually, annealing is used to change the diamond's colour to warm shades such as yellow, orange, pink, red and brown. Also, the resulting colour due to this process is highly dependent on the actual colour of the stone as well as the defects, and impurities present in the diamonds.
Also, annealed diamonds are more stable for jewellery repairs.
Moreover, heat treatments with high temperatures and low pressure can cause the graphite to form in surface-reaching fractures and the result would be a black diamond. This practice is commonly used and it's safe to say that annealed black diamonds are available more than natural black diamonds in the market.
Since annealing is a stable process of enhancing the colour of diamonds, most labs mention them in their grading reports.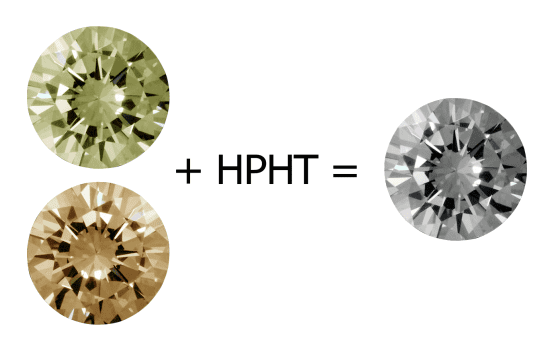 Heat Pressure and High Temperature (HPHT) is a method of annealing at both high temperature and pressure. This process can be used either on lab-grown diamonds or natural diamonds to improve their colour and overall appeal. It could turn diamonds into colourless, yellow, green, pink, blue, or yellowish-green shades. In fact, HPHT treatment is also used in lightening the colour of some brownish diamonds.
HPHT is quite stable, permanent and difficult to detect (except by a well-equipped grading laboratory) form of diamond treatment.
Is It Worth Buying Treated Diamonds?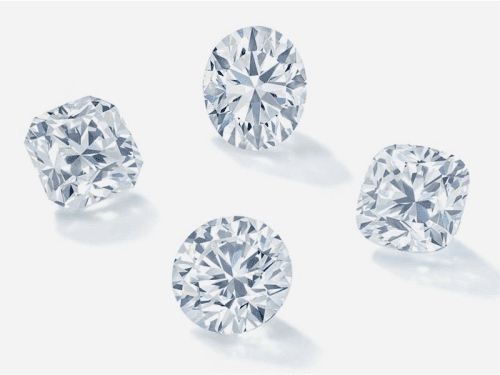 Treated diamonds are not only a treat for the eyes but also cost less than untreated diamonds of some colour and clarity. That said, there's nothing inherently wrong in treating diamonds; however, their identities must not be hidden. Appropriate disclosure of diamond treatment helps the customer to know the identity and quality of the stone they are purchasing. At the same time, it helps them to take better care of the stones as noted earlier some treatments are stable while others are not.
Also, wholesalers and retailers are expected to disclose any treatments the diamond has gone through but, a lab grading report confirming the same is more trustworthy. You can read our blog on diamond certification to learn all details a diamond certificate holds.
How to Identify Treated Diamonds?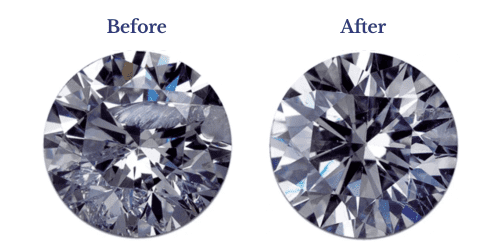 Identifying treated diamonds with mere eyesight is impossible. Thus, grading reports from reputed laboratories comes in handy at such times.
Trained gemologists with the help of specialised equipment can identify whether a diamond is treated or not. The two main methods of identifying colour-enhanced diamonds are colour zoning and spectroscopy. While colour zoning can offer an indication of probable colour enhancement, only spectroscopy can offer a conclusive answer about the origin of a diamond's colour.
Although the above two are the most common ways of identifying treated diamonds, Geiger Counter Testing and immersing in concentrated acid can also tell whether the diamond has been treated or not. (Remember, immersing in concentrated acid can be destructive for the diamond.)
For identifying clarity-enhanced diamonds, ask for a grading report and settle with one from a reputed laboratory like SGL Labs. Most laboratories mention laser drilling, but not fracture filling. Thus, to know if a diamond is fracture filled, one may approach a skilled gemologist and get it checked under a gemological microscope.