Wondering what are the Wedding Anniversary Gemstones? Well, marriage anniversaries are very significant as they celebrate the journey of love and the bond between two individuals. These milestones are essential steps to guarantee the lasting of this precious bond shared by a couple.
Marriage anniversaries reflect upon the blissful moments the couple has experienced together in the past years. Such celebrations not only strengthen the emotional connection of the partners but also serve as reminders of the resilient spirit of their relationship.
An anniversary always includes expressing deep admiration for each other through the act of gift-giving. However, gifts for wedding anniversary must always carry the weight of one's love for their partner. This marks the perfect occasion to consider gemstones as the most suitable and meaningful option.
WEDDING ANNIVERSARY

Gemstones as the Finest Present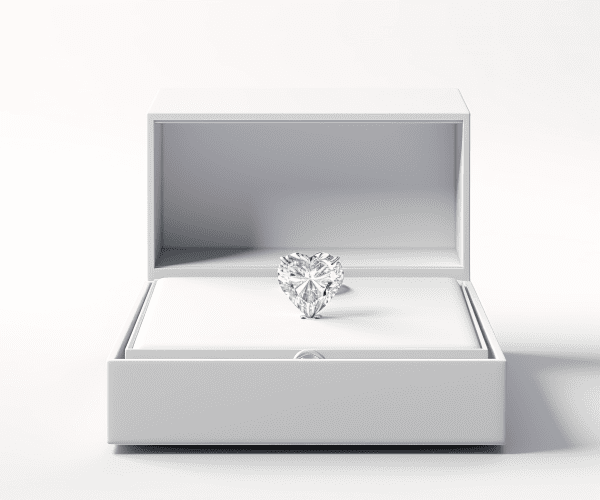 Gemstones are always said to be the perfect gift to mark special occasions like anniversaries. They possess a unique magnetism and charm that carry symbolic meanings resonating with the different stages of a marriage. Like one's married life, gemstones endure immense pressure and trials. This ultimately shapes and reshapes them into beautiful and symbolic ruins of endurance and growth.
Wedding anniversary gems are proof of the love and commitment shared by a couple. The choice of specific gemstones as gifts for each year's anniversary further enriches these celebrations by adding a touch of grace and depth to the occasion. Throughout history, gemstones have represented their distinct significance that best reflects the precious assets of one's relationship.
WEDDING ANNIVERSARY

GEMSTONES for each year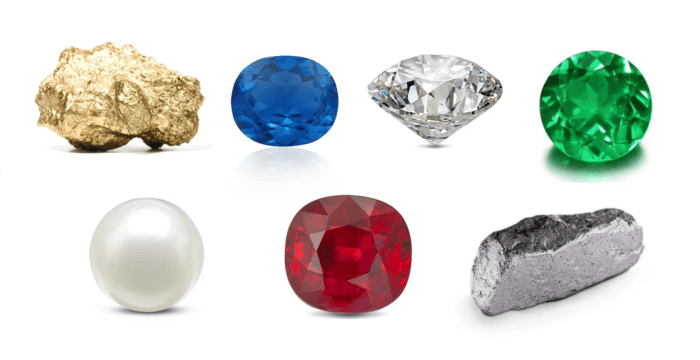 Gemstones, as the best gifts for wedding anniversary, have the ability to arouse emotions and create long-lasting memories. Their rare beauty makes them valuable and cherished. When presented on marriage anniversaries, gemstones serve as the symbol of the love, growth, and strength that two individuals share. Here is a list of gemstones that are significant for each anniversary, along with their meanings:
1st Anniversary: Mother of Pearl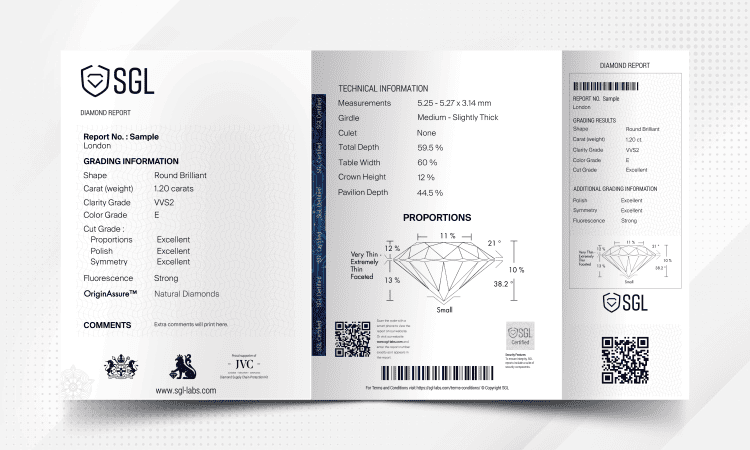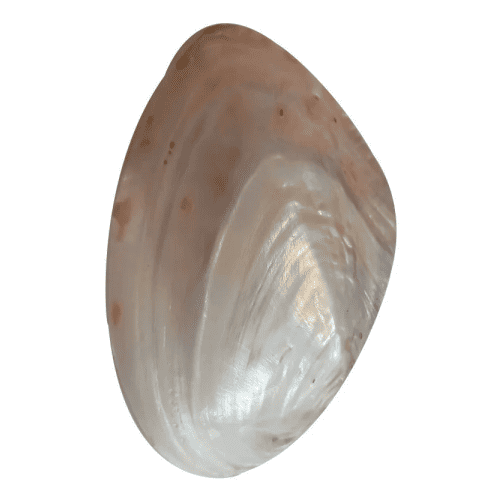 Because of its symbolic meaning and gorgeous look, the mother of pearl is regarded as a suitable gemstone for the first anniversary. This iridescent and glossy gemstone is created within the outermost layer of molluscs, such as oysters. Mother of Pearl, like a new marriage, signifies the beauty and tenacity that arises from the basis of a partnership.
It represents innocence, pristine purity, and fresh beginnings. This makes it an excellent option for marking the first year of a couple's married life. Its delicate yet enticing charm makes it a valuable and significant gemstone commemorating wedded bliss's first anniversary.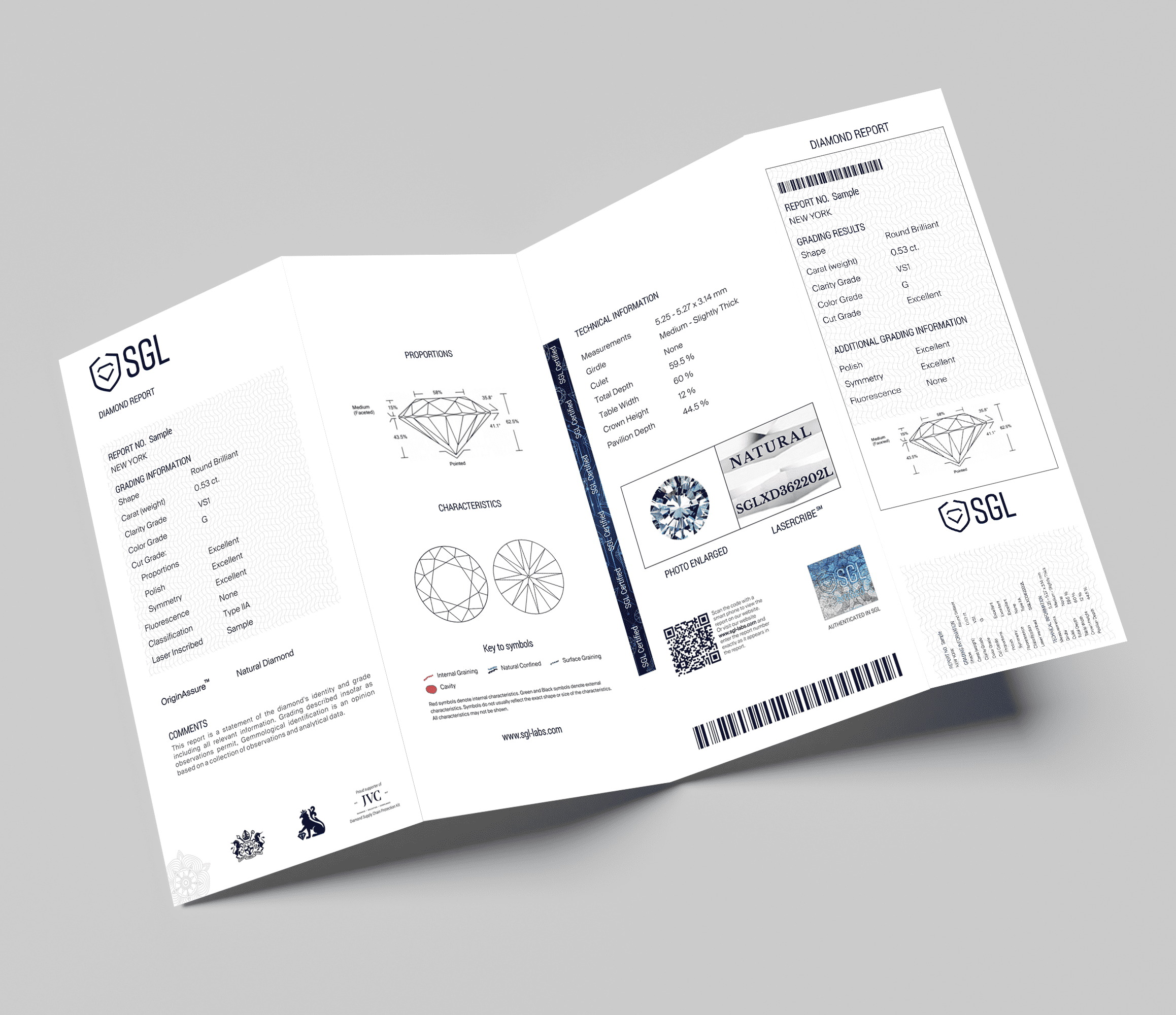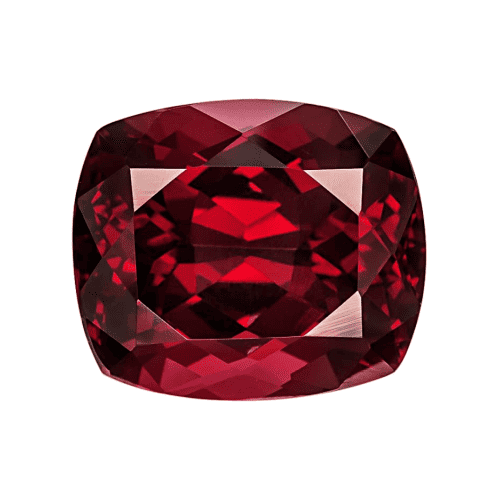 Garnet is a popular gemstone for the second anniversary because of its symbolic importance and intrinsic properties. As wedding anniversary gems, Garnet symbolises love, dedication, and loyalty. This makes it an excellent option for celebrating one more year of marriage. Garnet's rich red hue is connected with love and passion. This expresses lovers' deepening devotion and emotional connection.
Furthermore, garnet is thought to offer positive energy, improve closeness, and spark the flame of love. Its endurance and ageless beauty highlight the tenacity of a couple's relationship after two years of matrimony.
3rd Anniversary: Moonstone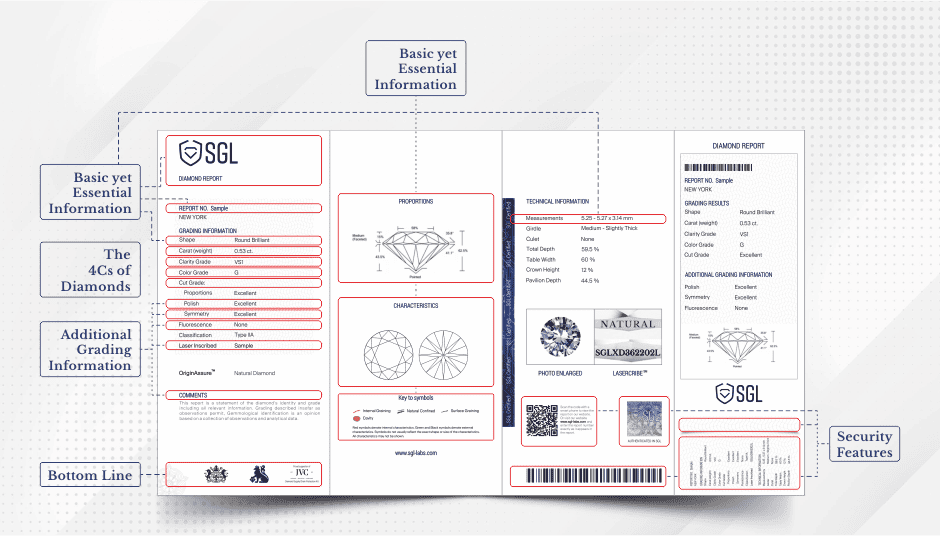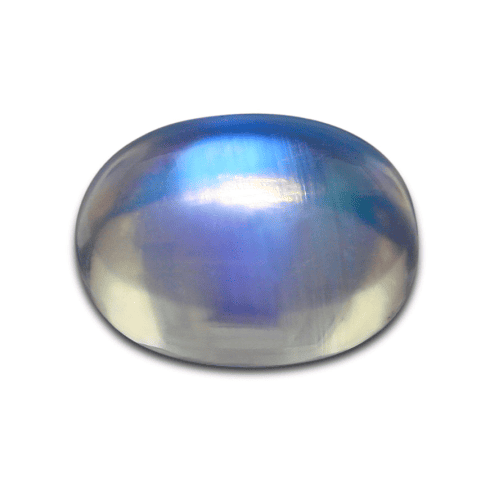 Moonstone is said to represent feminine energy and is linked to intuition, emotional equilibrium, and fresh beginnings. Moonstone's energies might represent the increasing attachment, greater instinct, and sense of rejuvenation. All these qualities commonly accompany couples as they enter their third year together.
Moonstone is a reminder to welcome the bond's growth and changes and nourish the emotional tie with love and compassion. The moonstone's affinity with the moon binds it to the cycle of time. This represents the rhythm and progression of a relationship. Moonstone, therefore, is an excellent option for gifts for wedding anniversary that recognises the experience of love and maturation in a marriage.
4th Anniversary: Blue Topaz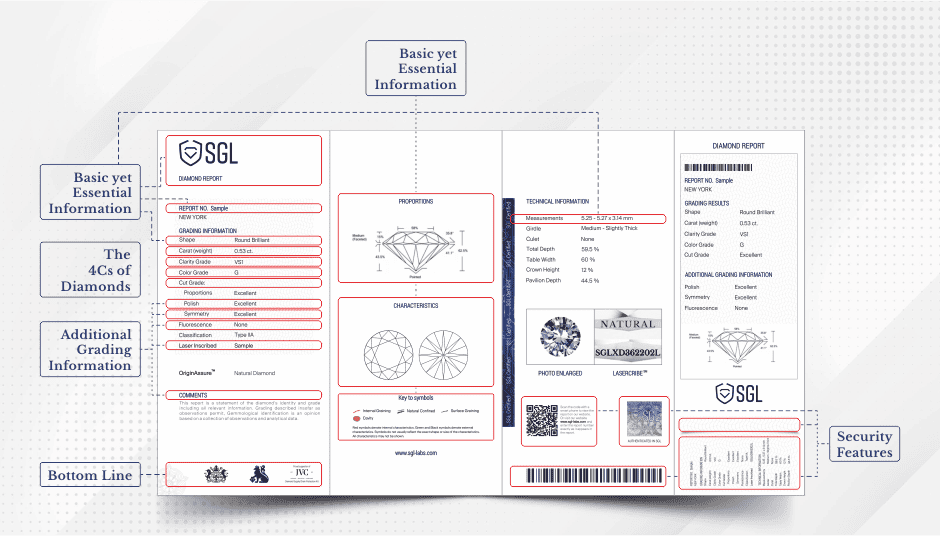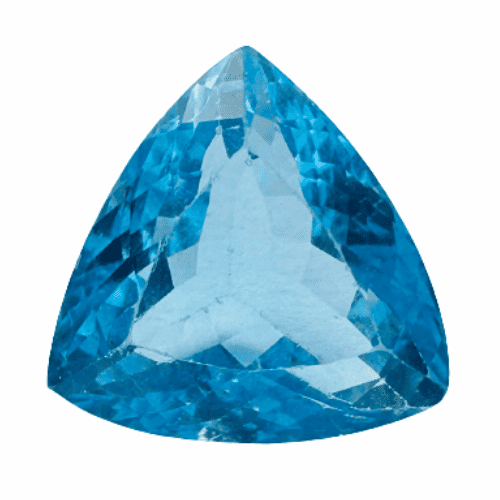 Blue Topaz symbolises clarity, communication, and strong emotional relationships. Blue Topaz provides a reminder of the peace and harmony that a couple has created in their relationship as they celebrate four years of marriage. This gemstone is thought to encourage free and honest conversation, resulting in a greater understanding between lovers.
Furthermore, the colour blue is frequently connected with trust, loyalty, and calmness, making it a great symbol of a spouse's blossoming relationship. By celebrating the 4th year with Blue Topaz, partners may use the gemstone's properties to improve communication, develop emotional relationships, and commemorate the achievements they have reached together.
5th Anniversary: Rose Quartz
Rose Quartz is frequently connected with the fifth anniversary due to its spiritual significance and features that correspond to this milestone. Its a gemstone noted for its delicate and caring energy, signifies empathy, affection, and harmony. Rose Quartz reminds couples to keep nurturing and cultivating such aspects in their relationship.
It fosters emotional healing, deeper relationships, and a sense of calmness and peace. Furthermore, the delicate pink colour reflects love's gentle and compassionate characteristics. This makes it an appropriate option to commemorate five years of dedication, progress, and shared milestones.
6th Anniversary: Amethyst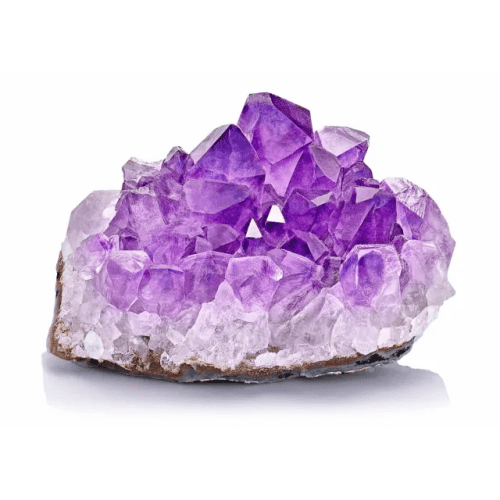 Amethyst has been selected as wedding anniversary gems for the sixth anniversary. Amethyst is a quartz type recognised for its stunning purple tones that range from pastel lilac to deep lavender.
It has traditionally been linked to tranquillity, peace of mind, and strength within. The gemstone is thought to improve mental clarity, spirituality, and tranquillity. Couples may face hardships and seek serenity as they pass six years of marriage.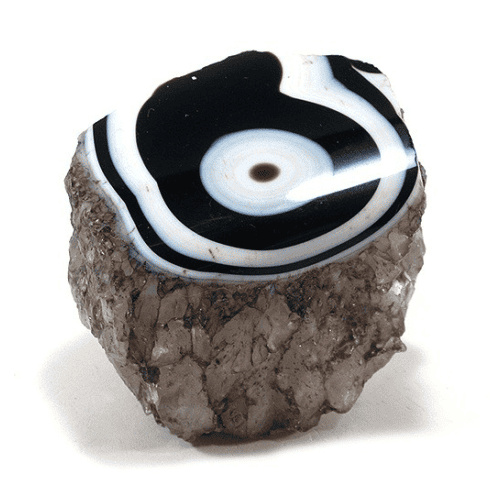 Onyx is recognised for its endurance and strength. It represents the firm foundation and perseverance needed to overcome problems in a marriage. The dark tone of Onyx indicates depth and stability. This represents the couple's maturation and stability after seven years of being together. It is thought to safeguard the marriage from bad energy and to promote harmony and balance.
Furthermore, Onyx is said to be a stone of anchoring and self-control, urging the pair to be firm while concentrating on their devotion to one another. Couples that choose Onyx as the gift for wedding anniversary appreciate the progress, stability, and strength.
8th Anniversary: Tourmaline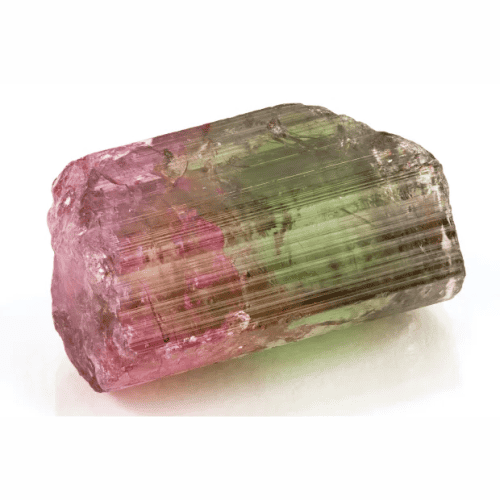 Tourmaline is a lively gemstone known for its remarkable colour variety. It ranges from vivid shades of blue and green to dark hues of pink and red. Tourmaline has also been linked to healing and balance.
It fosters harmony and deepens relationships between spouses. This makes it a great symbol of the development and stability obtained after a prolonged period of marriage. Furthermore, tourmaline is said to have defensive properties, protecting against harmful energies and fostering an optimistic view of life.
9th Anniversary: Lapis Lazuli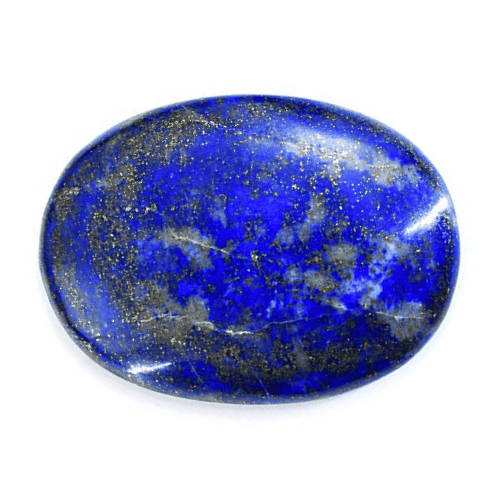 Lapis Lazuli is known as a gemstone with historical and cultural significance. This makes it an ideal option for anniversaries. Lapis Lazuli has been prized for its deep heavenly blue and magnificent golden specks suggestive of the night sky filled with stars for generations.
It represents knowledge, honesty, and inner vision, all of which become increasingly vital when marriage enters its ninth year. The mysterious appeal of lapis lazuli as wedding anniversary gems provides an opportunity to continue strengthening the bond. It also helps in exploring new dimensions of connection in the coming years.
10th Anniversary: Diamond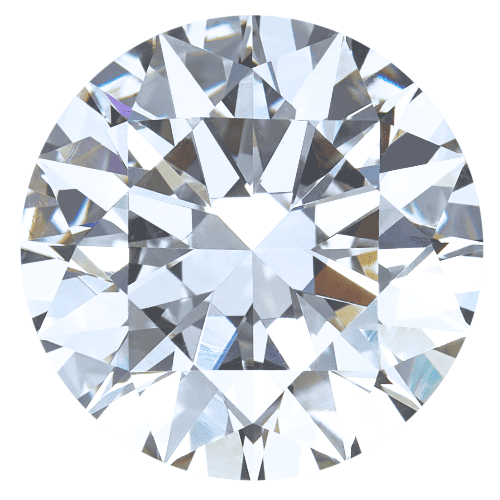 The tenth wedding anniversary commemorates a decade of love, devotion, and encounters shared between partners. Diamond, the hardest element on Earth, symbolizes the power and durability of a long-lasting marriage. Its dazzling gleam represents the timeless and unbreakable tie between two people.
Diamonds are also connected with purity and clarity, which reflects the depth and simplicity of the two's affection for each other. Diamonds, as the 10th-anniversary gift, serve as an encouragement to preserve the treasured moments and achievements accomplished together. It also signifies the promise of everlasting love and happiness in the future.
Marriage anniversaries are significant because they symbolise the turning points in a couple's shared journey. As the journey represents the enduring and priceless character of the partnership, gemstones as gifts for wedding anniversary are the perfect presents for these special occasions. They are the ideal gifts for showing appreciation since they have symbolic meanings and energies that resonate with faithfulness, passion, and love.
Frequently Asked Questions
1. What symbolic significance do gemstones carry?
Different wedding anniversary gems have different symbolic meanings. For example, diamonds indicate eternal love, sapphires, on the other hand, represent trustworthiness, whereas emeralds stand for harmony. These meanings allow partners to select a precious stone that resembles the characteristics of their relationship as a sign of their growing love.
2. Can moonstones evoke sentiments and leave a lasting impression?
 Yes, moonstones have an amazing capacity to engage the senses while also holding sentimental worth. Because of their rarity, they are treasured gifts that draw out positive emotions and provide enduring keepsakes of essential occasions in a relationship. This is what makes them the perfect gifts for wedding anniversary.
3. Can I buy whatever gemstones I want for my anniversaries?
Yes, you are free to choose wedding anniversary gems that fit the essence of your marriage. Not everyone has the same stories that define their relationship. Therefore, couples need not always follow the specified order but select stones based on the foundation of their relationship and the meaning of their marriage.